Home
>
Handbook aims to make industrial temperature measurement easy
Handbook aims to make industrial temperature measurement easy
28 September 2017
The new guide from ABB provides a thorough grounding in temperature measurement for novices and experts alike.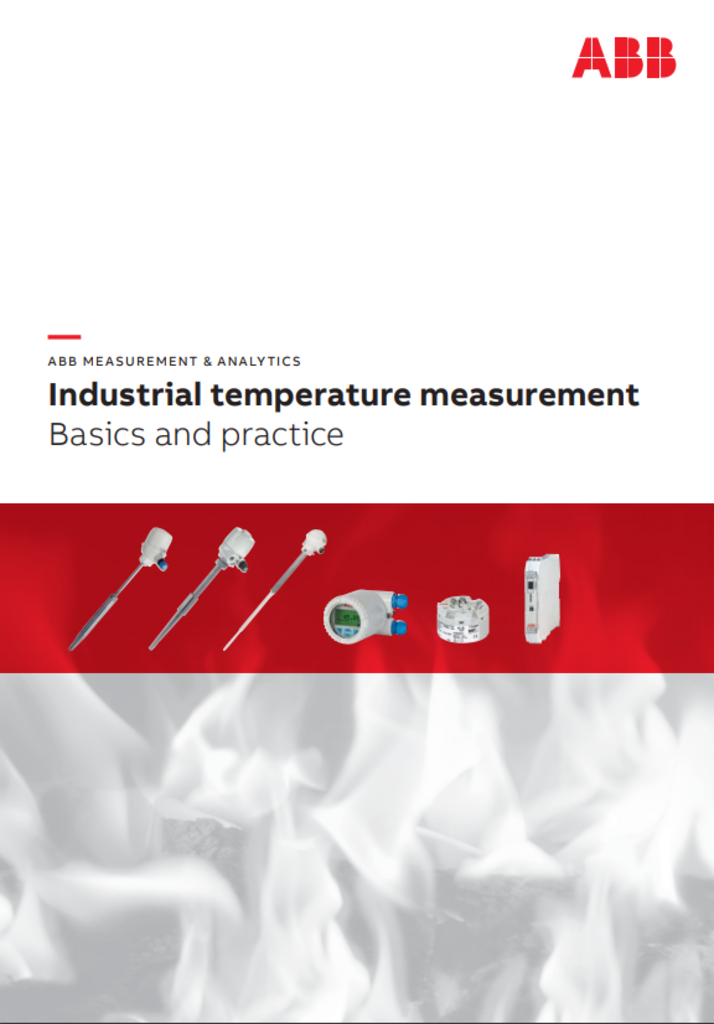 ABB has released a new in-depth handbook explaining how to maximise temperature measurement accuracy in industrial applications. Titled 'Industrial temperature measurement: Basics and practice', the handbook provides a detailed explanation of the key areas that users need to consider when implementing and operating temperature measurement technology.
Available from www.bit.ly/ABBtempguide, the handbook is suitable for both novices and those with more experience in temperature measurement. Written by ABB's temperature experts, the 320-page book is divided into nine main chapters, covering a variety of topics including the principles of temperature measurement; sensor and transmitter options and how to select them; ensuring accuracy through calibration and verification; and the options available for explosive and SIL applications.
"As one of the most widely measured parameters in any industrial application, temperature provides an invaluable indication of what's happening in a process," says Steve Gorvett, ABB's DP Flow and Temperature Product Manager for the UK. "Our new handbook is absolutely essential for any technician, experienced or not, who is looking to better understand the basic principles of temperature measurement and how to select the best solution that will deliver the highest levels of accuracy and reliability in their application."
ABB's Measurement & Analytics business unit (www.abb.com/measurement) is among the world's leading manufacturers and suppliers of instrumentation and analysers. With thousands of experts around the world and high-performance technology, ABB's team is dedicated to making measurement easy for its customers.
ABB is a pioneering technology leader in electrification products, robotics and motion, industrial automation and power grids, serving customers in utilities, industry and transport & infrastructure globally. Continuing a history of innovation spanning more than 125 years, ABB today is writing the future of industrial digitalisation and driving the Energy and Fourth Industrial Revolutions. ABB operates in more than 100 countries with about 132,000 employees. For further information about ABB's temperature range, visit www.abb.com/temperature, email enquiries.mp.uk@gb.abb.com or call 0870 600 6122.
www.abb.com/temperature
Phone: +44 (0) 870 600 6122
Email: mp.uk@gb.abb.com
RELATED ARTICLES
No related articles listed
OTHER ARTICLES IN THIS SECTION