Cleaning technology wins award
05 October 2017
Aspen Pumps has won an RAC Cooling Industry award for its Green XL range from Storm Chemicals. Storm Green XL is a sector-specific probiotic cleaning technology which beat off stiff competition to win the 'Air Conditioning Product of the Year - Components and peripherals' category.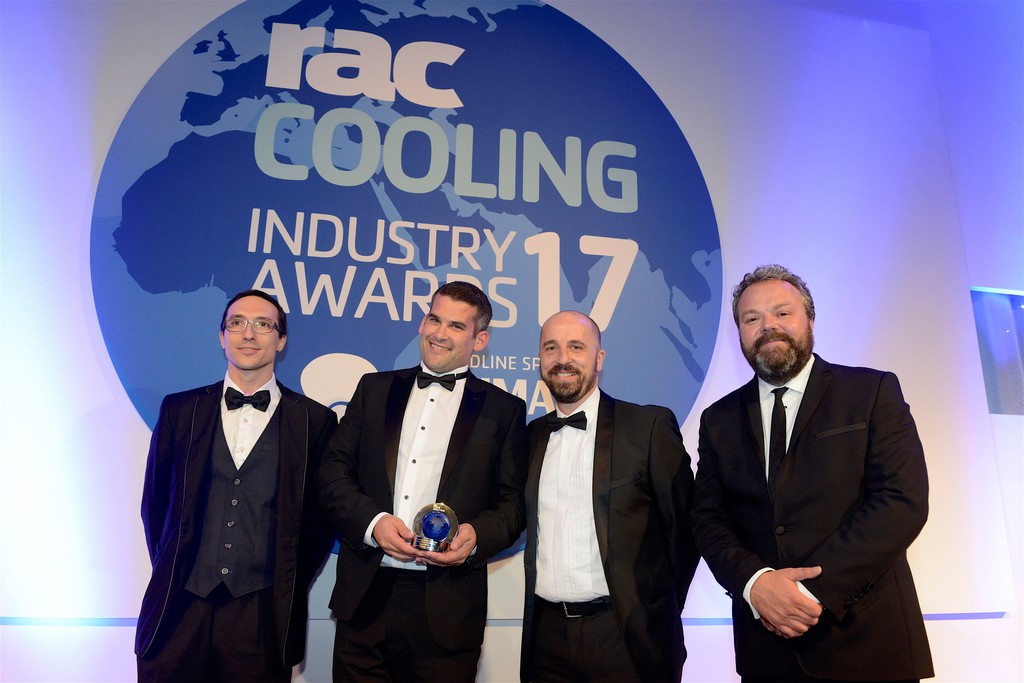 This makes it two in a row for the innovative manufacturer after Aspen Pumps won the 'Air Conditioning Product of the year: Accessory, Component or Process' category at last year's awards with its Micro-v i4 intelligent AC condensate pump.
"We are thrilled to have won another RAC Cooling Industry Award and to have this new addition to our portfolio recognised in this arena is a great achievement. Storm Green XL is an exciting addition to our product range," explains Vern Klein, head of business development – Storm Chemicals at Aspen Pumps. "Storm Green XL is an innovative, effective and environmentally friendly deep cleaning solution that is easy to use and ideal for any regular maintenance program and results in fewer call backs and improved energy efficiency of equipment."
Using microscopic deep cleaning technology Storm Green XL provides a long lasting deep clean beyond the microscopic layer (biofilm), leaving a healthy microflora on the surface ('good' microbes to fight against 'bad bacteria') and so ensuring a product remains clean in-between service intervals. The company says that bacteria cannot become resistant to it. Storm Green XL removes both the visible and invisible dirt eliminating dust, mould, bacteria and other pollution as well as neutralising bad musty odours caused by fungi and bacteria.
The intensive, deep clean provided by Storm Green XL can help provide up to a 30% energy saving, according to the company, which also says that it results in fewer call backs since AC will be clean for longer and so work more efficiently.
OTHER ARTICLES IN THIS SECTION