Lighting up Leicester
08 October 2017
Wilkinson Star, UK importer for MOSA has announced a major order from Hire Station for 100+ MOSALIGHT LED Lighting Towers. A compact, integral lighting tower with 5.5 metre mast featuring 2 x 300w LED light heads capable of 1800 square metres of light coverage at an average of 21 LUX.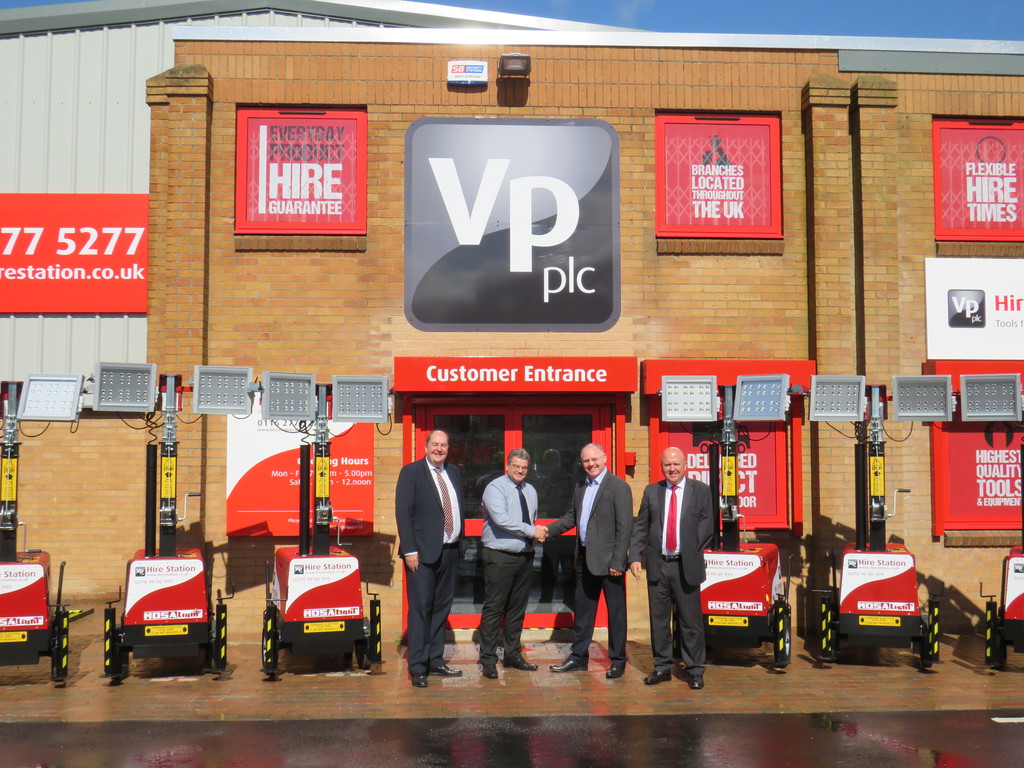 The tower is easily manoeuvred with handles and stabilisers that retract fully for transport with up to four towers able to be transported.
Operation of the lights is controlled from the side panel which also houses a 16A 110V socket with 2.8KW power and optional input plug for mains power only.
The mast is manually operated and features a mast collar safety device.
Power comes from a modern L70 Yanmar diesel engine which can also be fitted with chalwyn valve. The canopy is super silenced, has a bunded base with fuel tank for up to 44 hours running.
The picture shows the handover of the first batch of towers at the new Hire Station Leicester branch
OTHER ARTICLES IN THIS SECTION