New cleaning fleet can deliver savings
06 October 2017
An old and tired cleaning machine fleet may take longer to clean an area and is unlikely to deliver the same level of clean as a new machine. Nilfisk's development teams have focused in recent years on the 'total cost of ownership' concept. No stone has been left unturned when it comes to reducing cost at all levels – acquisition, water, chemical, power and maintenance, all of which have a big impact on the bottom line.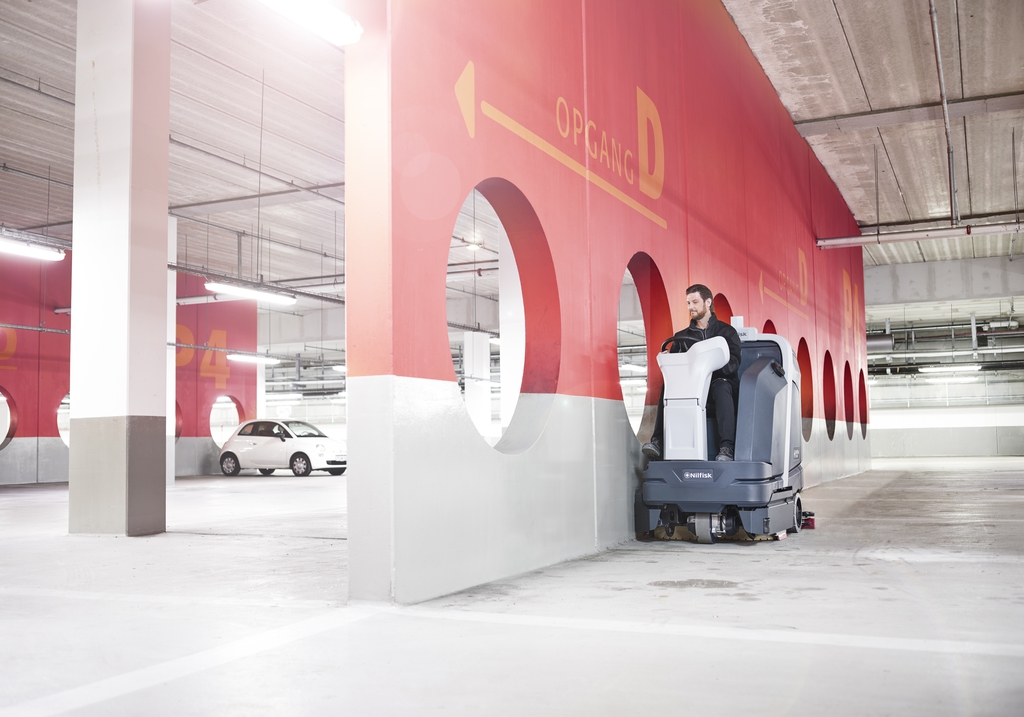 New floor cleaning equipment such as the Nilfisk SC6000 scrubber dryer delivers an efficient clean with an average run time of 4.5 hours on one battery charge. The unit's rugged construction is well suited to a rough MHE environment. A standard feature is an impact sensor, a device which records the level of G-force impact a machine has endured. The date, time and level of impact is recorded allowing the management team to effectively supervise the operators.
A video of the SC6000 scrubber dryer in a warehouse environment can be viewed on the Nilfisk website. Demonstrations are available across the UK from a directly employed team.
OTHER ARTICLES IN THIS SECTION