Home
>
Diversey upgrades robotic cleaning with new floorcare machine
Diversey upgrades robotic cleaning with new floorcare machine
17 October 2017
Diversey's new TASKI SWINGOBOT 2000 is a hands-free robotic floor care machine with built-in sensors and innovative on-board technologies.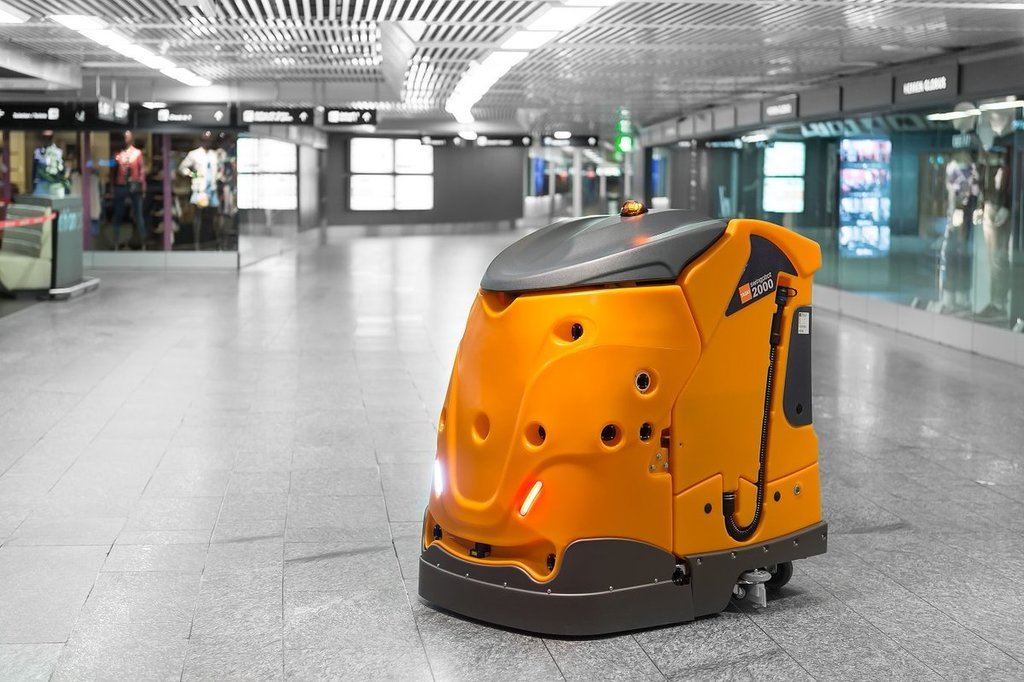 The new model ensures at least 25% more productivity over the previous SWINGOBOT 1650 machine model, enabling facilities to effectively and consistently clean floors in less time.
"This new SWINGOBOT floorcare machine brings together the trusted cleaning standards that customers have come to expect from our TASKI machines and the advanced intelligence of Intellibot robotics technology," said Laurent Ryssen, global marketing machines leader at Diversey. "By continuing to evolve automated floor care, we're making cleaning safer and more efficient, reliable and cost-effective."
The TASKI SWINGOBOT 2000 machine operates autonomously via sonar, 2D LIDAR, touch shield sensors and floor-detector sensors that work in harmony with the robot's computer software. The machine can avoid obstacles in its path and will intelligently stop as soon as any change in its environment is detected.
The machine is also equipped with a remote control and numerous intelligent TASKI functions as standard, including:
• IntelliTrail, a fleet management system that allows managers to remotely access machine location, activity and critical service information
• Intelli-Trak, a solution for measuring site performance of the machine and for conducting software updates
• IntelliDose, a closed-pouch system that allows facilities to select the optimal amount of chemical for any task and floor type
• IntelliFlow solution flow technology, which delivers the proper amount of cleaning solution and water onto the floor according to the speed of the machine to reduce waste and ensure floors are always dry after cleaning.
RELATED ARTICLES
No related articles listed
OTHER ARTICLES IN THIS SECTION