Home
>
Time to consider outdoor lighting
Time to consider outdoor lighting
06 December 2017
Tom Tierney of Ecolighting believes security lighting is one of the most useful steps businesses can take against intruders. However, he says it must not undermine the effectiveness of CCTV systems; a bright glare from a badly located security light could impact on a camera's ability to record a clear image.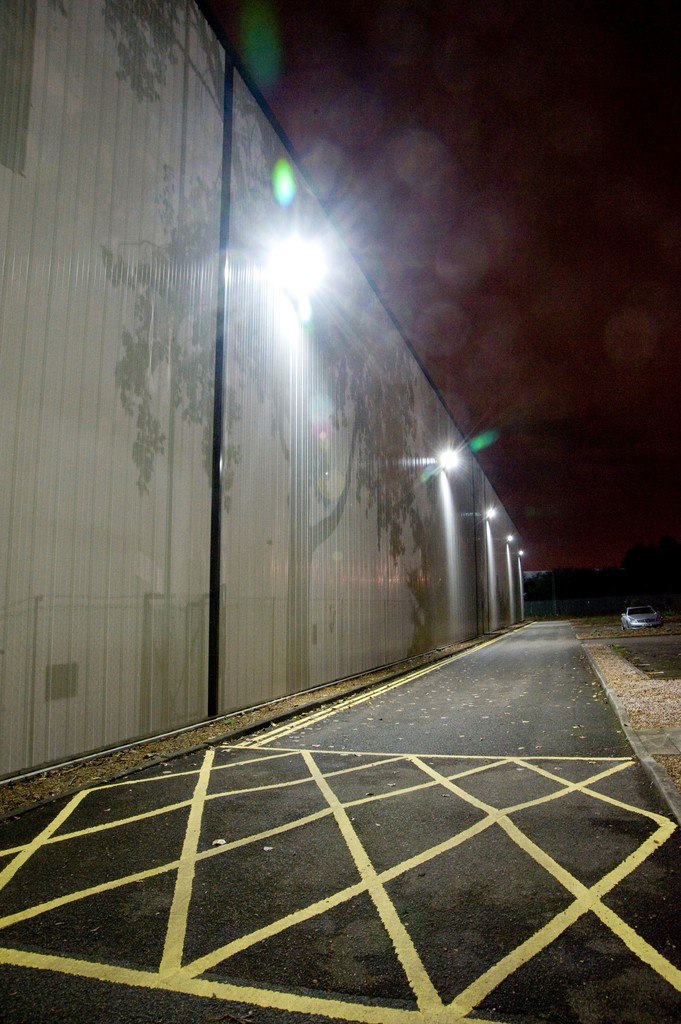 Research suggests that the presence of outside lighting convinces the would-be criminal that what he or she is about to do will be seen by someone or, perhaps, a CCTV camera, and this fear of being identified acts as a deterrent.
Tierney says: "Exterior lighting is often scrimped on because of the energy costs and maintenance regime involved. Normally floodlighting is mounted up high on posts or walls to prevent interference and maximize light distribution, but this creates issues with lamp replacement, cleaning and repair.
"Most of these issues can be avoided with new LED floodlighting. The market is saturated with cheap LED floodlights, but don't be fooled. Good quality floodlighting will pay for itself in light output and reliability in the long term."
To minimise energy consumption, security lighting should be controlled by sensors.
"There are two types of sensor typically used in outdoor security lights - a PIR sensor and photocell," explains Tom Tierney.
He continues: "The PIR sensor is essentially a motion sensor and so movement within a given range will trigger the light for a short, often adjustable time. Alternatively, a photocell measures ambient light levels and triggers light on and off at dusk and dawn."
When it comes to the wellbeing of staff and visitors to your site now that the dark evenings are with us, it is important that all areas are lit at approximately the same level. Light that is not uniform creates shadows that can render steps, curbs, or even fallen branches from a nearby tree, serious safety hazards.
"To avoid slips and trips or more serious mishaps, it is essential that outdoor spaces are clearly illuminated," says Tom Tierney. "To this end, it is recommended that you pay special attention to the lighting around the building's perimeter; entrances used by vehicles and/or pedestrians; any on-site roadways; open yards and car parks; and, of course, loading docks. Usually bulkhead style lighting is used to add extra illumination to these key areas."
"And, of course, throughout the year, make regular checks to ensure that all outdoor light fittings are in perfect working order."
RELATED ARTICLES
No related articles listed
OTHER ARTICLES IN THIS SECTION