Increased capital investment welcomed
25 October 2017
The increase of €790 million in capital investment to €5.33 billion announced in Budget 2018 has been welcomed by Engineers Ireland.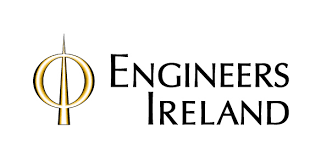 The representative body for engineering in Ireland, whose membership represents the full spectrum of the engineering profession, also favoured a number of other measures which will have a significant potential to support consumer engagement on climate action and competitiveness, including:
• Expansion of energy efficiency programmes across the public, commercial and residential sectors (€36 million)
• Rollout of the Renewable Heat Incentive and incentives for the uptake of electric vehicles (including a 0% rate of Benefit in Kind) (€17 million)
• Finalisation of the procurement process for the National Broadband Plan (€15 million)
• Increased support for public transport services (€10 million)
• Foreign languages, STEM School Policy and Digital Learning Programme for schools (€4.5 million)
Caroline Spillane, director general, Engineers Ireland, said: "Long-term investment planning, connected to longer-term spatial planning is vital to ensuring Ireland's sustainability and prosperity. We look forward to seeing the adoption of the 10 year National Investment Plan and National Planning Framework to guide future capital investment."
"Engineers Ireland believes the Government should go a step further and establish a single infrastructure unit to coordinate capital projects across Government departments and State agencies. This approach would ensure the integrated and streamlined delivery of priority infrastructure projects which the country so badly needs," Ms Spillane continued.
Ms Spillane added: "Recent opinion polls have shown that the public's number one priority for Budget 2018 – by some margin – is increased capital investment in areas such as housing, transport, health and education."
"This reflects what we've been hearing from our members across the engineering profession: investment in infrastructure over recent years has been too low to keep up with economic demands and demographic pressures. It is therefore encouraging to see the Government's commitment to increasing capital funding over the coming years," Ms Spillane continued.
Minister for Finance and Public Expenditure and Reform, Paschal Donohoe TD, highlighted the forthcoming 10 year National Investment Plan and the National Planning Framework as a blueprint for economic and social progress, saying: "Both these initiatives, which will work in harmony, will outline where we believe, as a country, we should target resources and build capacity so that we grow sustainably."
OTHER ARTICLES IN THIS SECTION