Cutting and welding operations linked with online data management system
29 November 2017
ESAB Welding and Cutting Products has launched ESAB Cloud Services, featuring ESAB WeldCloud and ESAB CutCloud online data management systems for welding and mechanising.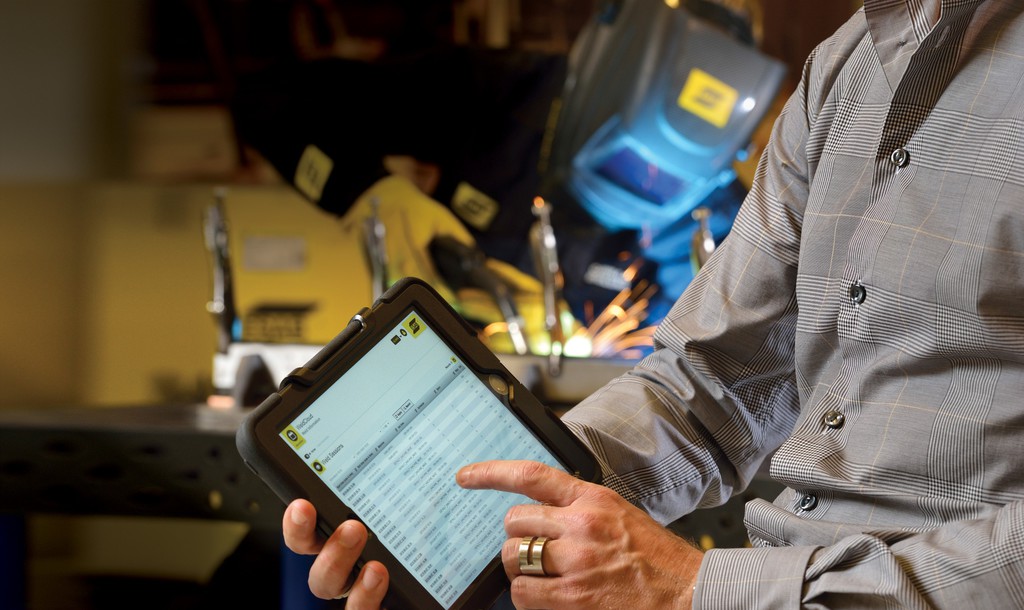 The factory of the future links all machine ecosystems. By connecting CutCloud and WeldCloud, ESAB provides manufacturers and fabricators with seamless integration. WeldCloud and CutCloud use an open-architecture. Customers can interlink all of the production data in a business, across all departments. This brings complete transparency to production flows, including order processing, process times and more, so users can see immediately where productivity enhancements are possible.
CutCloud is an extension of ESAB's DataLeap software modules, which give users an overview of all production flows, an insight into all manufacturing processes and specific indications of untapped potential for optimisation in production.
Holger Hahn, global product marketing manager Application Software, ESAB, says: "Cloud technology enables users of ESAB cutting systems equipped with Vision Series controls to access all DataLeap tools on any network-enabled device. It will automatically receive software as well as other cutting technology updates and deploy them to all machines in the future." With DataLeap and CutCloud, users can:
Monitor manufacturing performance of ESAB cutting machines automatically and link data to scheduled order and part data for full traceability on material and parts.
Transfer data automatically (instead of manually inputting information into production processes and record results) and automatically generate higher quality reports.
Make real-time responses to production floor activities.
Record and visualise events and errors on ESAB cutting machines.
Fully integrate nesting, cutting and ERP systems with automatic data transfer of order data and production status.
OTHER ARTICLES IN THIS SECTION