Home
>
Industrial-strength temp profilers and infrared thermometers
Industrial-strength temp profilers and infrared thermometers
26 October 2017
Temperature monitoring expert Fluke Process Instruments will showcase a wide range of sensors for various industry sectors and applications at the Advanced Engineering exhibition. The new Endurance series of non-contact, infrared thermometers covers measured temperatures from 50 to 3200°C.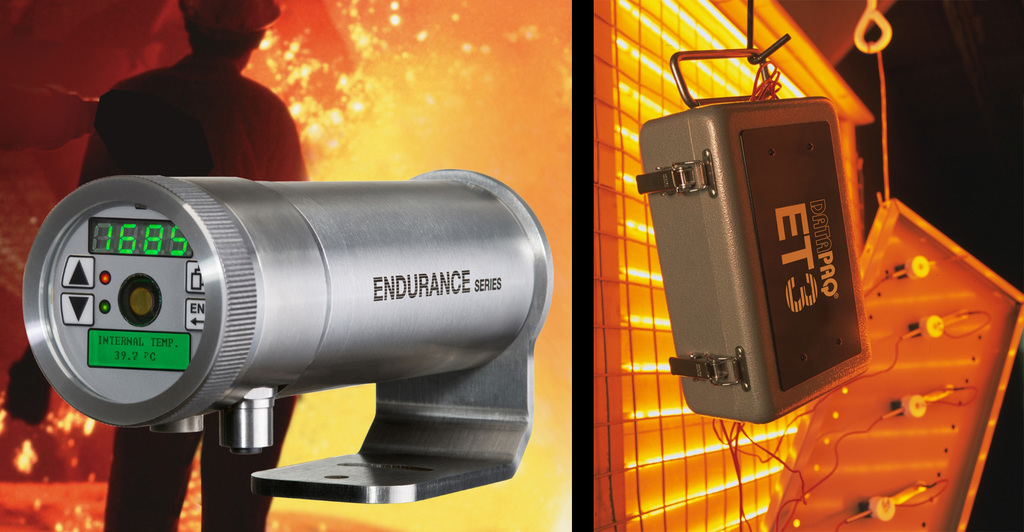 It comprises monochrome and ratio pyrometers with various spectral ranges, integrated sensors and models with a remote sensing head that tolerates ambient temperatures up to 315°C. The ratio infrared thermometers enable accurate measurements of partially obscured objects, in dirty or steam-filled atmospheres, and of objects that do not completely take up the measurement spot, notably wires or streams of molten glass or metal. Applications include the metals, glass, plastics, and semiconductor industries.
The manufacturer's temperature profiling portfolio has also been expanded: DATAPAQ SelectivePaq, the smallest profiler designed specifically for miniature wave selective soldering processes, takes measurements from surface-mount assemblies as they pass through the preheating and dip soldering phases. Including a four-channel data logger and a low-mass thermal barrier, the system is merely 20 mm high and 40 mm wide.
The paint and powder-coating industry will greatly appreciate another new profiler: the latest-generation DATAPAQ EasyTrack3 system makes profiling oven cure of painted and powder-coated products as easy as never before. Loggers are now available for up to three consecutive profiling runs before data download to a PC. Upon leaving the oven, a traffic-light indicator on the logger casing shows whether process criteria have been met. The accompanying software includes many new and advanced analysis functions.
Fluke Process Instruments at the Advanced Engineering exhibition: Booth J42
RELATED ARTICLES
No related articles listed
OTHER ARTICLES IN THIS SECTION