Industrial impact wrenches: Compact, powerful and robust
04 December 2017
The new CP67X3 Series is one of the most compact, powerful and robust industrial impact wrench offerings in its class, according to Chicago Pneumatics. Comprising two models, the ¾in CP6763 and 1in CP6773 are suitable for industrial maintenance applications.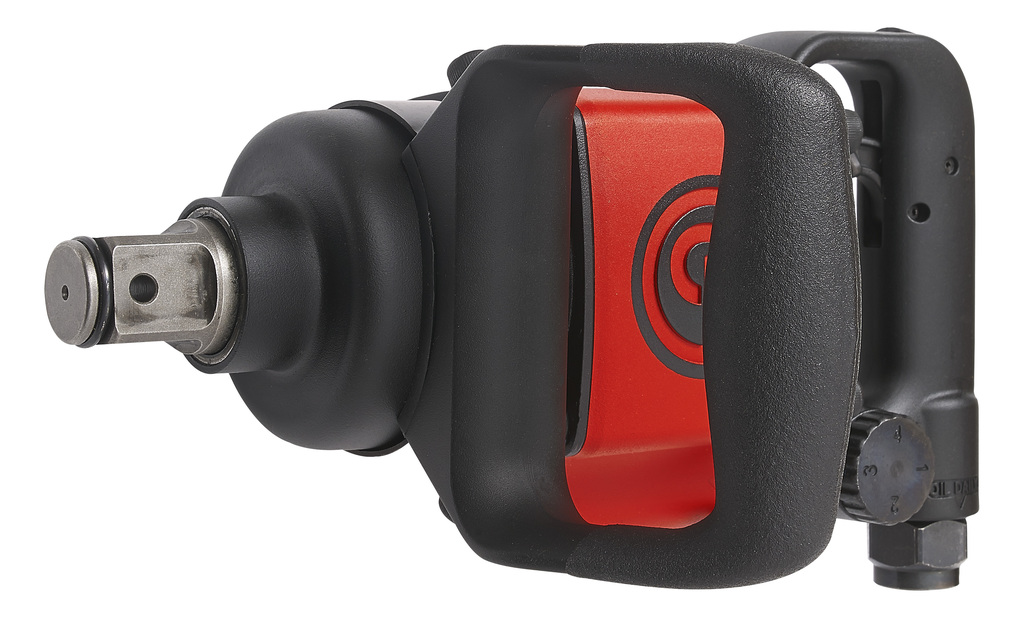 The CP67X3 Series delivers high power in a very compact design. The powerful and hard hitting twin hammer clutch, can loosen virtually any rusty fastener up to M27 [ISO 10,9]. Featuring an efficient motor (14.2 l/s @ load) and delivering a high free speed of 6300 RPM, the CP67X3 impact wrenches can reach up to 1,630Nm of ultimate torque. In addition, the clutch housing has been redesigned to be a mere 41mm in length. Chicago Pneumatics says this reduced size increases tool versatility, brings better balance in hand, and enables easier operation in restricted areas.
Engineered to withstand the toughest environments, the CP67X3 series was designed with features including a steel clutch housing, reliable steel motor, and a durable twin hammer clutch.
When compared to equivalent models, the company believes the CP67X3 provides improved operator comfort which reduces fatigue and increases productivity. The CP67X3 Series offers vibration levels to 9.4m/s² according to ISO 28927-2 and noise levels of just 96dB(A) according to ISO 15744. Additional user-friendly features include a full teasing trigger for better control, and a redesigned forward/reverse switch to ease operation while working with gloves. http://www.cp.co.uk/uken/whatwedo/powertools/ecatalogue/search.aspx?searchstring=CP67x3
OTHER ARTICLES IN THIS SECTION