New flooring repair brand
15 November 2017
Suitable for industrial and warehouse floor repairs (joint repair, crack repair), renovation (resurfacing and polishing) and maintenance services, Permaneo is a new flooring repair brand launched by RCR Flooring Services division.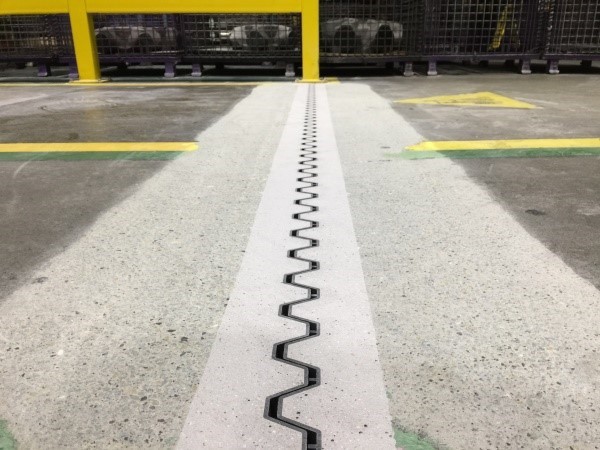 A new team has now been appointed to carry out Permaneo repair and maintenance projects across the UK. Headed by Mike Carty, the team will be responsible for developing business and will focus particularly on floor joint repair.
"The UK has a vast stock of warehouses, distribution centres and factories created over the last 30 years, some of which are now suffering badly from the effects of poor design and hard use," commented Andrew Keen, head of RCR's Flooring Services division. "Permaneo in the UK offers a cost-effective, professional way to refresh and maintain these industrial floors. This means building owners and operators avoid the costs and disruption that a damaged floor brings."
Mike Carty added: "I'm delighted to lead this new venture in the UK, and welcome the opportunity to help facilities managers and logistics managers solve their flooring challenges."
Key to the Permaneo offering in the UK is the Permaban Signature AR joint repair system. The company says this has already proven its worth with high profile brands such as Kawasaki and Rolls Royce.
Permaneo's responsive and planned maintenance services are designed to minimise and prevent floor damage, enabling building investors to protect the value of their industrial floors.
OTHER ARTICLES IN THIS SECTION