Reversible flow DC axial fans
21 November 2017
Designed to halve the number of fans required in applications where air flow both in and out of the enclosure is required, EAO has introduced a range of bi-directional fans that provide the same high airflow performance in both directions.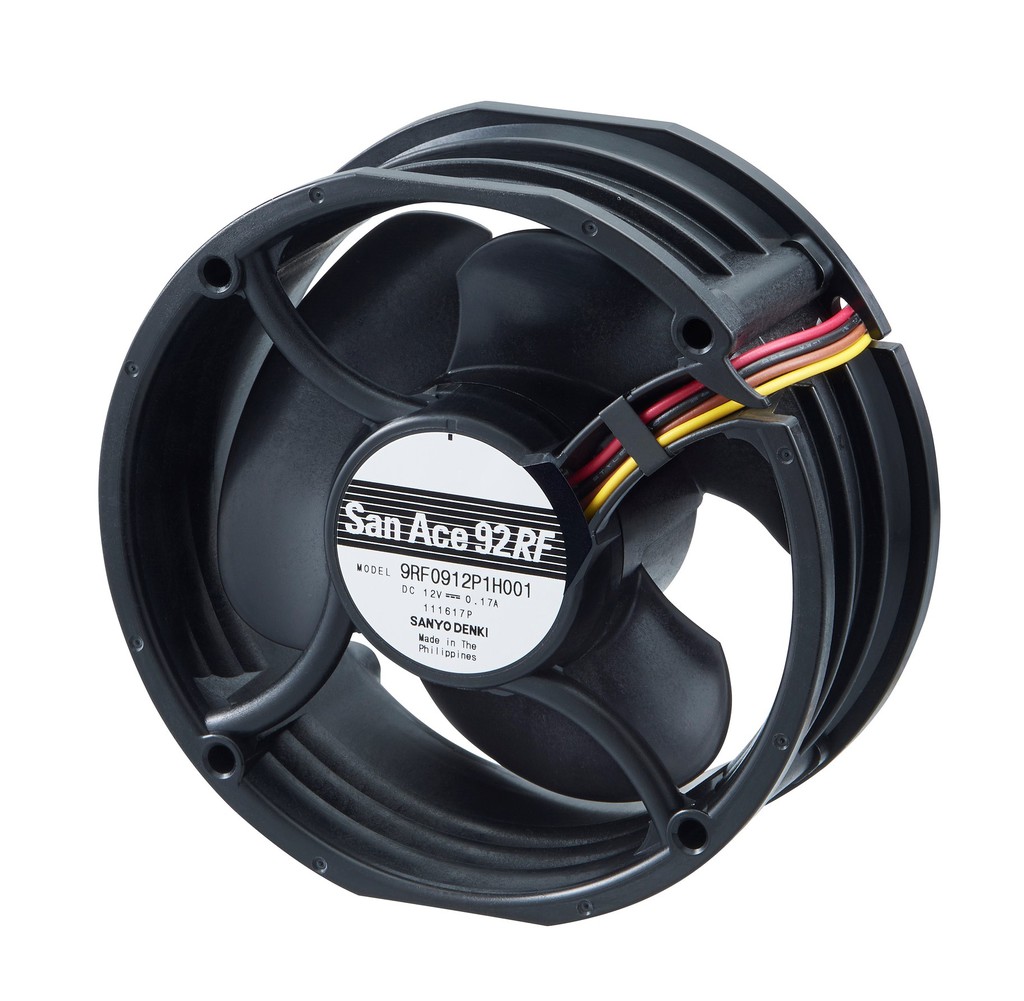 Joining the Sanyo Denki portfolio of DC axial fans, the new RF Series comprises two models. Measuring 136 by 28mm, the136RF fan delivers bi-directional airflow of 120m3/h and static pressure of 102Pa. Its more compact brother – the 92RF – measures just 92mm round by 38mm thick yet delivers a bi-directional airflow of 72m3/h with a static pressure of 156Pa.
Designed for maximum energy and acoustic efficiency the 136RF and 92RF fans feature a precision dual ball bearing chassis and built-in PWM control that enables a single wire to control both the air flow direction and the speed of the fan. With a rated life time of 70,000h at 40 oC they deliver reliable unattended operation in applications ranging from ventilation systems to cold drink vending machines and food display cases and operate at temperatures between -20 and 70oC.
OTHER ARTICLES IN THIS SECTION