Wide range of drive solutions
21 November 2017
Rulmeca UK presented innovative drive solutions, including hygienic drum motors, energy efficient 24VDC RollerDrives, conveyor rollers and conveying elements at this year's PPMA show.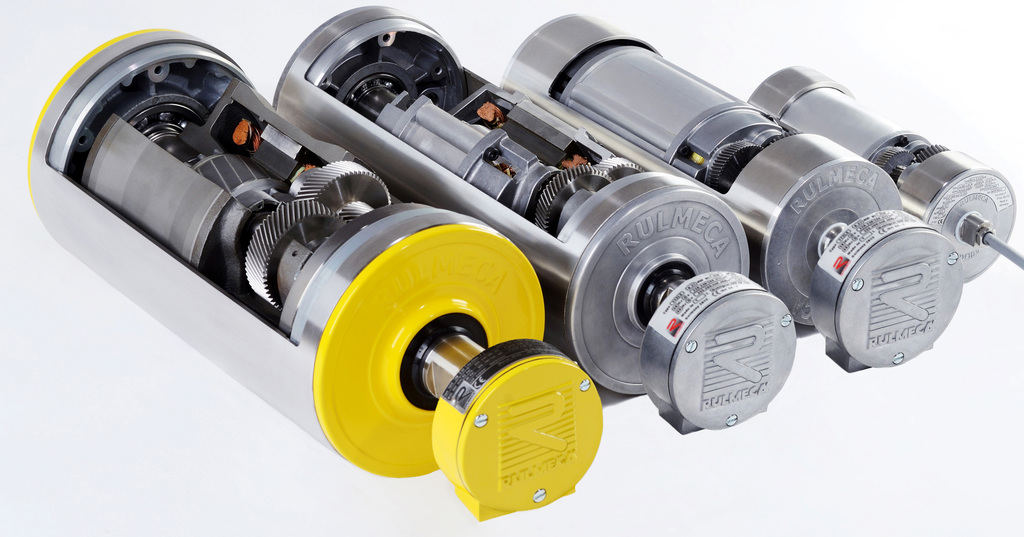 The company offers versatile, powerful and highly efficient drives for belt conveyors - with diameters from 81.5 to 1000mm and power from 0.02 to 250kW. As a totally enclosed sealed unit, free of external parts and with fixed external shafts, the compact drum motor is suitable for general conveying applications and environments involving frequent wash-downs (with IP66/69 rating).
Rulmeca also featured the RDR 24VDC Drive Roller that consists of a brushless motor cartridge, which includes the electric variable speed motor (24V DC low voltage) and the relative reduction gear housed in a 50mm diameter tube, configured to suit each application.
The DriveRoller BL-2 can be easily applied to a wide variety of tasks, such as those requiring frequent start/stop operations, constant speed variable load and accurate product placement.
OTHER ARTICLES IN THIS SECTION