Manual mobile wrapping system
29 November 2017
Kite Packaging's 'Stretch Safe' system is a manual mobile wrapping system, designed to wrap any pallet of less than 2m in height.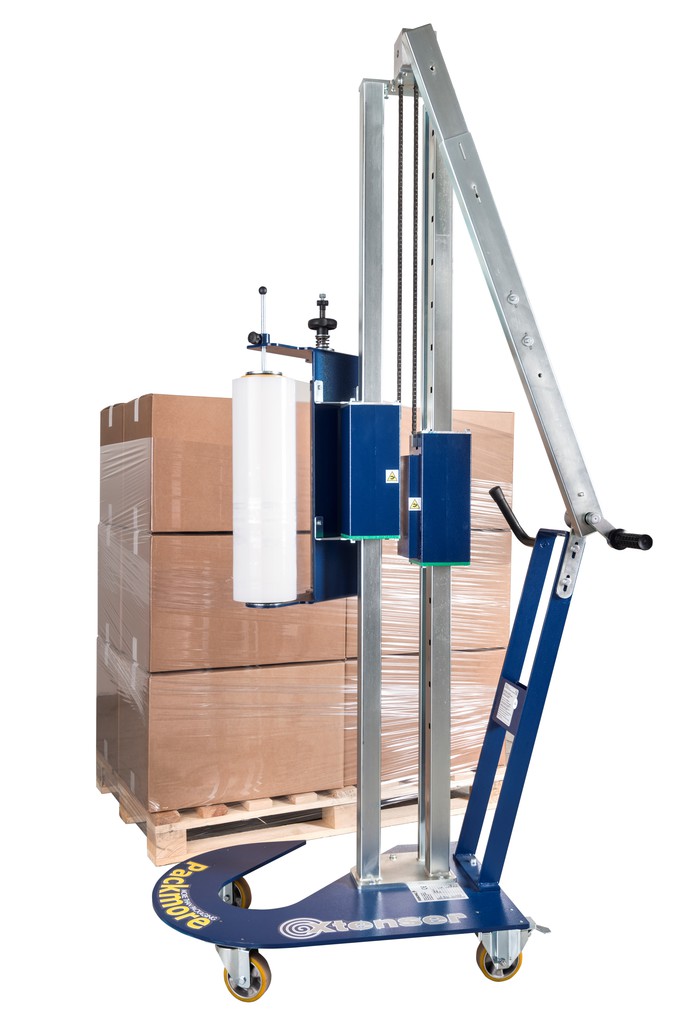 Fast, easy to use and efficient, a key feature of the system is its mobility. Kite says Stretch Safe is proving popular with customers who have seen increased consumption of hand wrapping film but for whom the volumes required don't justify the capital investment of a fully automated pallet wrapping system.
The system can be used to wrap any pallet load or object as long as there is 600mm of space around the pallet. The tension control allows users to consistently wrap pallets and Kite says the system has shown a 40% time saving compared to the traditional method of hand wrapping.
The system also comes with a roping device, this narrows the film until a rope is created, ensuring the pallet is secured from the top and bottom, and the cutting device allows users to simply cut the film once finished.
Used in conjunction with Kite's high-performance stretch film, it offers high puncture resistance, high holding force, and a 60% stretch to give over 3000m of film.
OTHER ARTICLES IN THIS SECTION