Home
>
Two attachments in one 
Two attachments in one 
21 November 2017
Specialist KAUP Attachment provides Elgiganten with two attachments in one...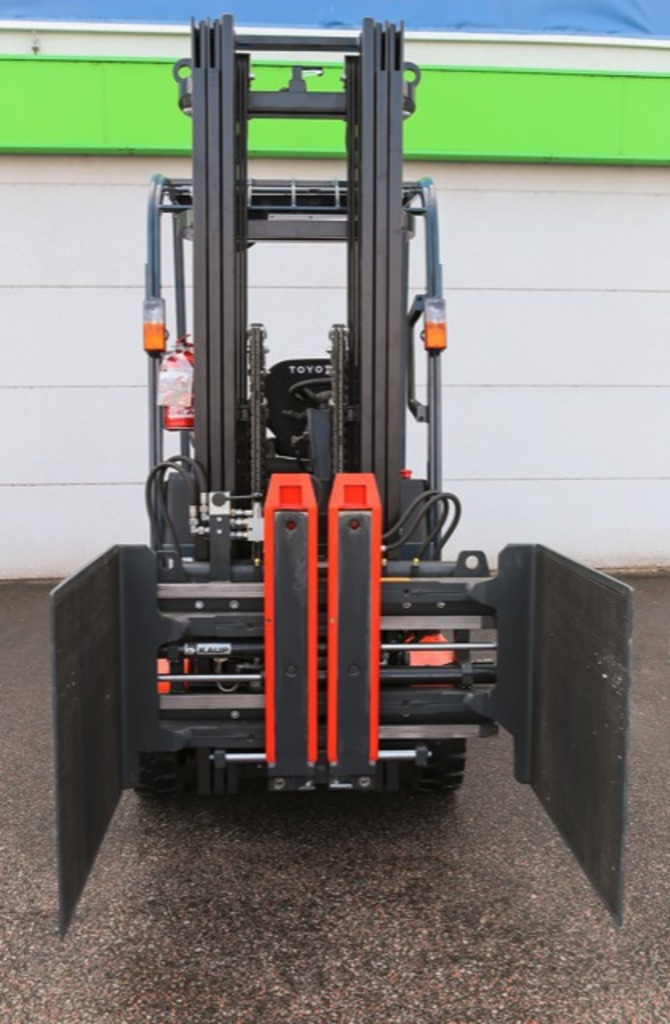 Elgiganten is one of the largest retailers in consumer electronics and electrical household appliances. Elgiganten contacted KAUP, the German based forklift truck attachment manufacturer, to provide a bespoke attachment to handle both palletised and non-palletised goods.
The 1T413G/180TM attachment can handle goods stored on pallets and help transport non-palletised white goods. The specialist attachment incorporates appliance clamp arms, which have an opening range of up to 1.550mm. The attachment also incorporates additional folding forks which can be used for transporting palletised loads.
The mechanically folding forks can be tilted upwards when not in use and then lowered downwards when required to handle pallets - extending telescopically to handle 1200 or 1000mm pallets.
B&B Attachments is the sole distributor for KAUP in the UK and Ireland.
RELATED ARTICLES
No related articles listed
OTHER ARTICLES IN THIS SECTION