Air dryer guarantees stable pressure dew point of -40°C
22 November 2017
Atlas Copco is launching a new rotary drum dryer that guarantees a stable pressure dew point (PDP) of -40°C, with no compressed air loss, at low energy cost. Offering total power consumption below 0.2kW in all operating conditions, the MDG 450 air dryer is said to be highly energy efficient.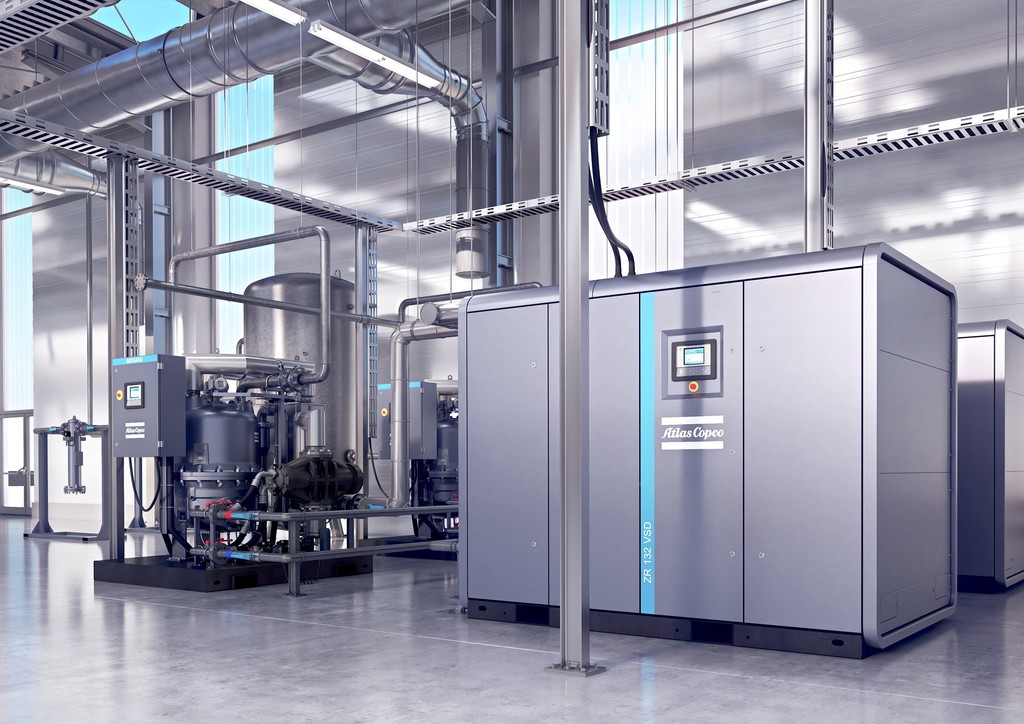 "A dryer's efficiency is normally defined by two factors: its electrical consumption and the amount of compressed air it purges," says Mark Ranger, business line manager of Atlas Copco's Oil-Free Air division in the UK. "Today most air dryers can't live up to the demand for a stable PDP of -40°C combined with low power consumption. However, in the MDG 450 dryer we can now provide our customers with an extremely energy-efficient solution that also guarantees a high quality of compressed air."
The low energy consumption of the dryer is the result of electrical power only being consumed by the 40W rotation motor and control equipment.
The MDG 450 dryer has a simple valve-free design. There are neither heating elements nor blower, and few moving parts. This, plus the fact there are no inlet filtration requirements, reduces maintenance costs and enhances reliability. The small footprint of the dryer also eases installation and means less space is taken up in customers' facilities.
The rotary drum dryer is due to go into production before the end of 2017.
OTHER ARTICLES IN THIS SECTION