ATEX certified pumps
06 December 2017
The Gespasa BDP high-flow, explosion proof range of vane pumps are self-priming, positive displacement, and continuously rated.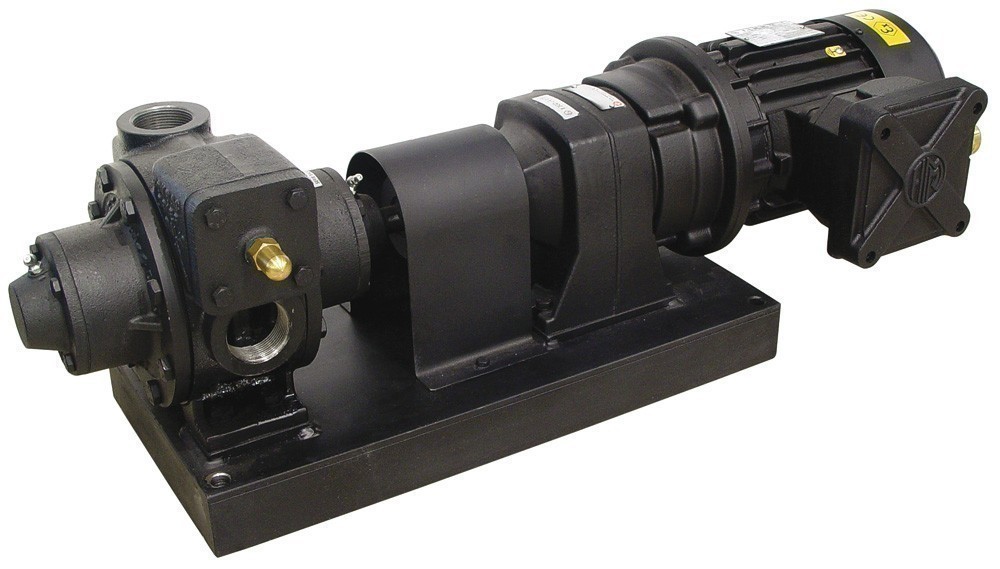 The BDP pumps in the collection are suitable for use with diesel, petrol, kerosene and other clean, non-corrosive liquids. Transfers using the range of BDP pumps are quick, uniform and inaudible for a simple operation.
Constructed from IP-55 hard-wearing die casted iron housing, the pumps are ATEX EExd IIBT4 certified for use in hazardous environments. Featuring an operation pressure of 3.5 bar and a maximum of 800 rpm, the pumps have built-in bypass valves for heavy-duty applications.
With sizes from 1.5 to 3in, and flow rates from 200 to 1000L/min, these pumps are designed for high volume transfer, S-1 service, fuel tank filling and discharging and storage of fuel. Motors are available in 230/400vAC and 400/660vAC, depending on the model.
Bell Flow Systems is a UK distributor.
OTHER ARTICLES IN THIS SECTION