Epoxy floor paint
06 December 2017
After many weeks of trials of Watco Concrete Floor Paint, Watco Epoxy Gloss Coat, Watco Safety Coat and their anti-slip and hygienic versions, it was found that blending in a "diamond hard" wax and ceramic dispersion produced remarkable results. This would form the basis of Watco's Best Ever Formula range. Thorough testing to ISO standards were carried out, resulting in Watco now offering a wide range of floor coatings that carry a CE mark.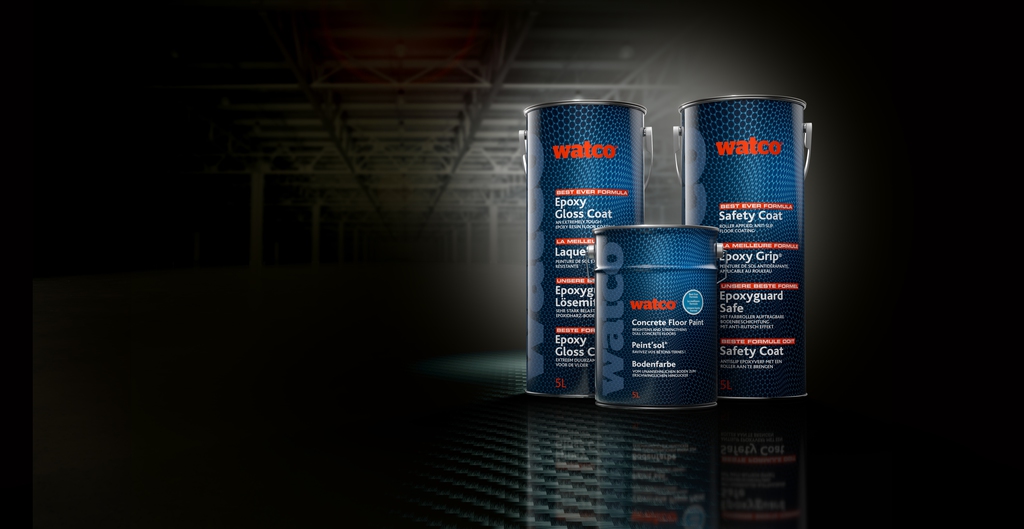 "We were already using the toughest polyurethane resins and pigments so we had to look beyond that," explains Steve Chanter, Watco Product and Operations Director. "After such thorough trials, we know we've got the best performing single pack and water bonded epoxy floor paint you can buy."
The Best Ever Formula range is said to offer superior levels of durability, adhesion and scratch resistance, faster drying times, resulting in lower maintenance costs as flooring will need to be repainted less often.
In areas where slips and trips can occur, the new Best Ever Formula Watco Safety Coat contains a fine anti-slip particle suspended in the paint, which results in a paint with a finely textured surface, that looks better than gritty surfaces, but provides an easily cleaned surface, and helps prevent slips. In areas that are particularly prone to being wet and greasy, then Safety Coat Coarse has also been reformulated to contain a larger anti slip particle to enhance grip and slip resistance. All grades carry Mark EN1504-2.
OTHER ARTICLES IN THIS SECTION