See the light
06 December 2017
The new DV range of light towers from ifm electronic signasl a new departure for the automation specialist into output devices.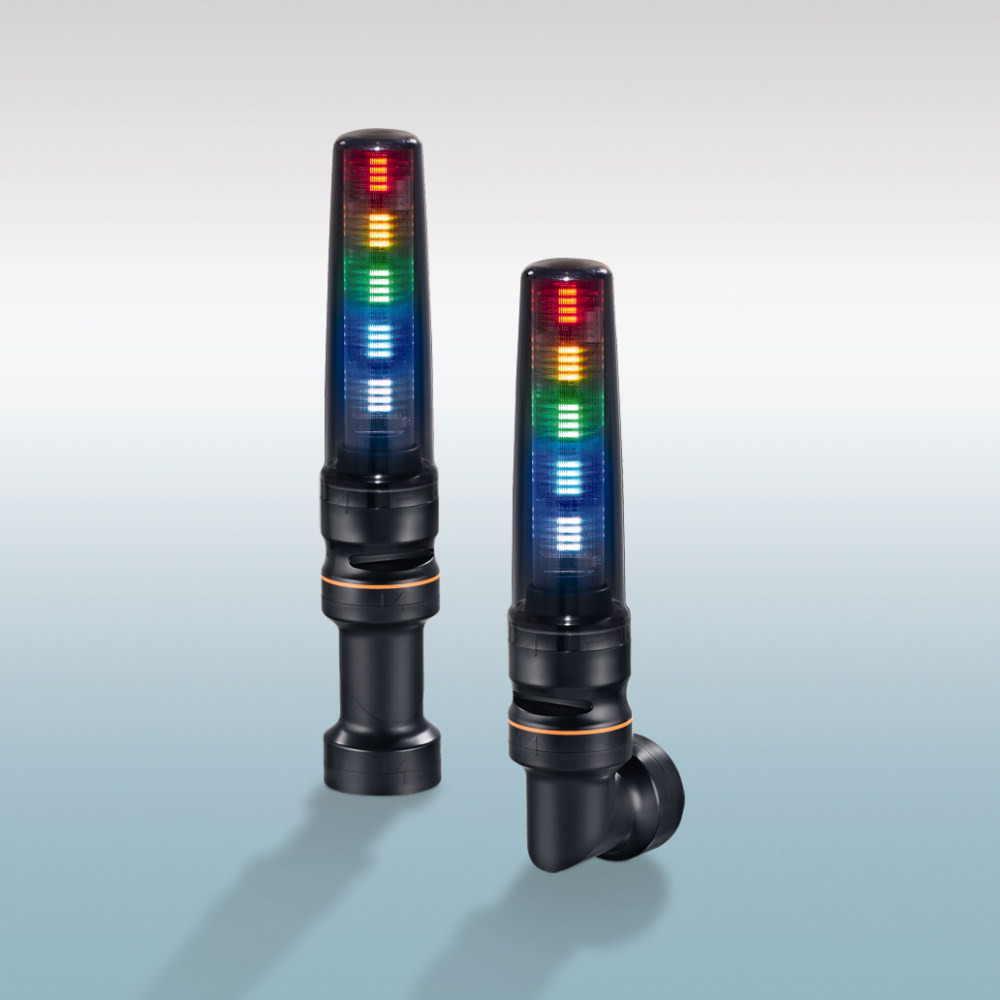 The sleek DV light towers are supplied in one unit designed for easy installation, no assembly required. All colour combinations and sequences are programmed remotely, so fully flexible control of all signals can be provided via the PLC if needed. There are three light modes, whereby firstly any one of the five segments is switched on or off, secondly the colour of each segment selected and/or flashed, or lastly an analogue mode of moving light. A loud acoustic signal with seven settings is also available as an option.
Visibility is key: along with bright modern RGB LED light sources, the housing highlights the display against external illumination using contrasting dark plastic. The smooth housing surface is easy to keep clean, too.
Besides the remotely configurable version, (over IEC61131-9 IO-Link) a standard version using a setting button can be supplied.
OTHER ARTICLES IN THIS SECTION