High speed door with ventilation panel
04 December 2017
Union Industries is helping to keep operations tightly closed at Plastic Closures' Warrington warehouse with a new High-Speed Bulldoor.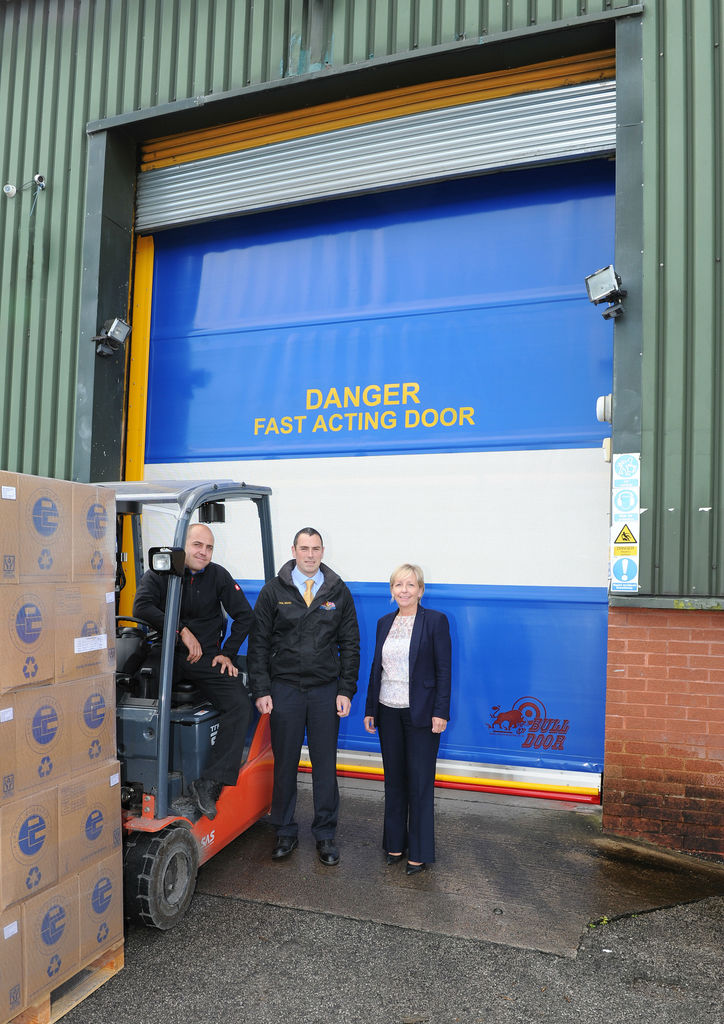 The company is a high-quality supplier of plastic caps, closures and components throughout the UK, Ireland and Europe. The company required an efficient door to maintain hygiene levels as its products are used in food and pharmaceutical industries.
Union's Bulldoor, which has been mounted internally behind an existing security door, is activated by a radio control system on the fork lift truck, enabling quick and easy access for employees.
As Plastic Closures maintains a constant temperature on its shopfloor, ventilation was essential, especially when the door was shut. As a result, the door has been specially designed with a ventilated mesh panel in place of the standard PVC vision panel, which allows fresh air to come through whilst maintaining a hygienic working environment.
Neil Irwin, technical sales engineer at Union Industries says: "Our Bulldoor is already extremely robust and reliable, some complete in excess of 1.4 million cycles each year, but sometimes our customers require additional modifications which we're more than happy to assist with.
"On this occasion, we were able to introduce a ventilated panel to allow more air flow and as a result, Plastic Closures now has dependable, long-term solution that will allow the company's operations to run at the highest possible standard."
John Hargreaves, manufacturing director at Plastic Closures said, "Union Industries' Bulldoor has helped us to streamline our operations by allowing us to gain easy access in and out of the building, without compromising a hygienic environment and suitable temperature.
"Their existing standard range of doors was already impressive, but Union has gone that step further, with a bespoke design to suit our company's needs down to the ground."
OTHER ARTICLES IN THIS SECTION