Home
>
Quick to install RFID safety switch
Quick to install RFID safety switch
10 January 2018
The new XCSR contactless RFiD safety switch from Telemecanique Sensors is TüV certified with a Cat4/PLe – SIL3 rating.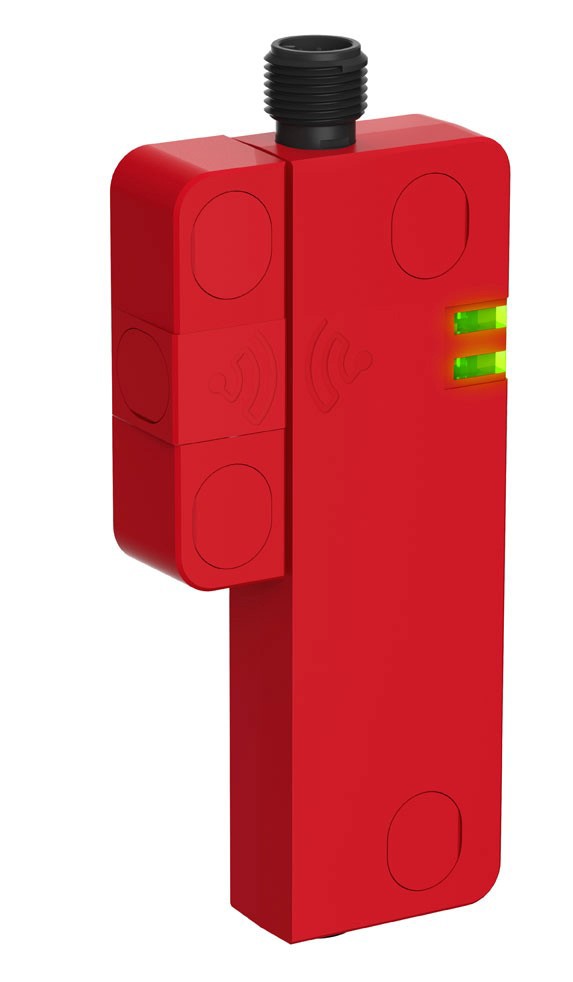 Telemecanique Sensors says this essentially means that when you install the safety switch, your dangerous machine area is sealed off by a product with the highest rated safety level.
The new XCSR contactless RFiD safety switch is virtually tamper-proof. The ready-to-use transponder and reader are factory-paired and sold together with a special high-level coding which, the company says, is virtually impossible to bypass or disrupt. Once this safety system is in place, it's functionality can't be altered.
The XCSR allows different mounting configurations, comes with an adjustable transponder sensing face, and allows numerous mounting configurations with only one product reference.
The contactless RFiD safety switch offers three different connection types to fit virtually any type of industrial environment. All three are configured with unique codes and provide a PLe/Cat4 – SIL3 level of protection. The three connection types offered are as follows:
Standalone: The standalone model of the new XCSR contactless RFiD safety switch allows the direct connection to the contactors. It has integrated safety functions such as monitoring of the contactors and manual or automatic start and restart functions.
Series: The Series model of the new XCSR RFiD safety switch allows direct connection to a simple safety relay and series diagnosis thru a diagnostic module. There is no programming software needed. The series model comes with integrated M12 series connectors and eliminates the need for T or Y connectors.
Single: The single model of the new XCSR RFiD safety switch allows point-to-point connections to a safety controller.
MORE FROM THIS COMPANY
No related articles listed
RELATED ARTICLES
No related articles listed
OTHER ARTICLES IN THIS SECTION