Home
>
Steam water mixer for wash down applications
Steam water mixer for wash down applications
02 January 2018
Providing a reliable source of hot water, delivered at the correct temperature and pressure makes the CSF Steam Water Mixer a safe and easy-to-use device for most cleaning or wash down applications. This is particularly the case in surface treatment and finishing environments where effective cleaning and de-greasing is essential for correct working procedures, whilst also following the appropriate health and safety guidelines.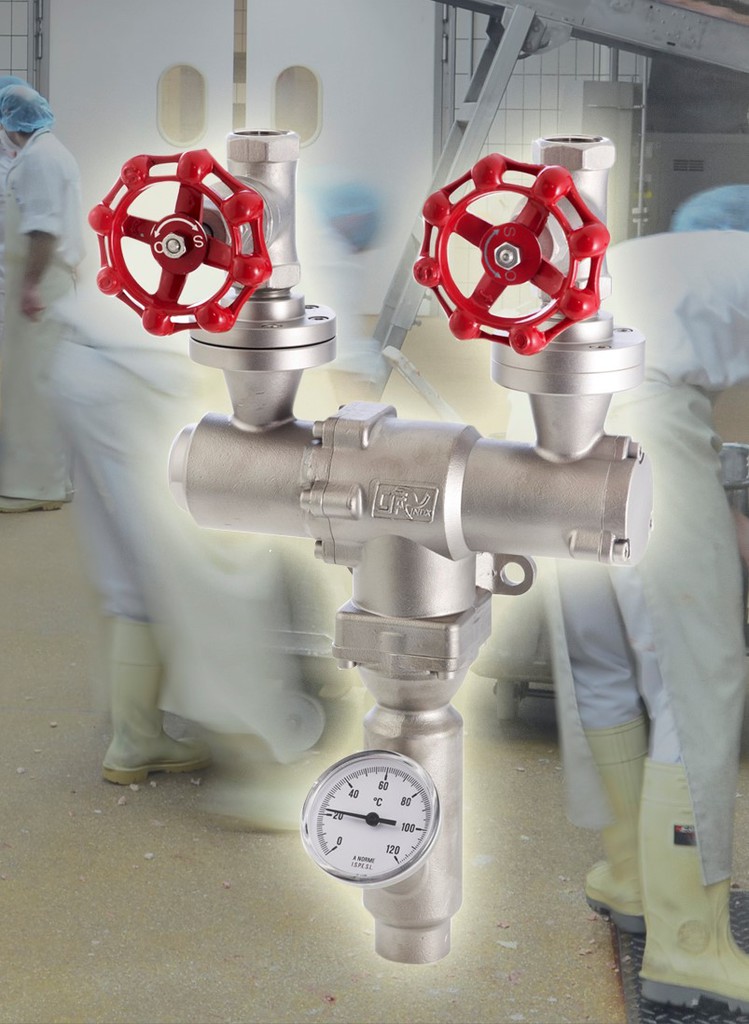 Available through Pump Engineering, the Steam Water Mixer is versatile and easy-to-use in most industrial and process environments. The mixers are constructed from stainless steel and are capable of delivering water across a temperature range from 35 to a maximum of 95ºC at volumes to 10,000L/h and so are sufficiently powerful enough for most cleaning applications.
They are simple and inexpensive to install because existing steam and cold water supplies can be used; they have no moving parts or electrical connections. Running costs are minimal because the design of the mixer ensures that all the heat energy in the steam is transferred to the water. The mixing chamber is designed to minimise noise and vibration, and is fitted with a fail-safe device to ensure that in normal operation water is present in the mixing chamber. The temperature of the water at the outlet of the mixer is easily controlled by using water and steam valves fitted to the inlets. A built-in thermometer is provided to enable the water temperature at the outlet to be set and monitored.
If at any time the water pressure fails or the outlet is closed, steam pressure causes the piston to move to the right and the steam inlet closes. Non-return valves are fitted in the inlet connections to prevent water entering the steam supply, and visa-versa.
A wide range of accessories including a steam hose, spray gun, hose hanger and a stainless steel hose reel are also available to further boost flexibility for a range of cleaning applications.
RELATED ARTICLES
No related articles listed
OTHER ARTICLES IN THIS SECTION