Electrostatic manual spray guns
25 January 2018
Ransburg has introduced two new manual electrostatic spray guns into its RansFlex cordless manual electrostatic spray gun range; namely the RansFlex Direct Charge Waterborne and Quick Fan Adjust Manual Spray Guns.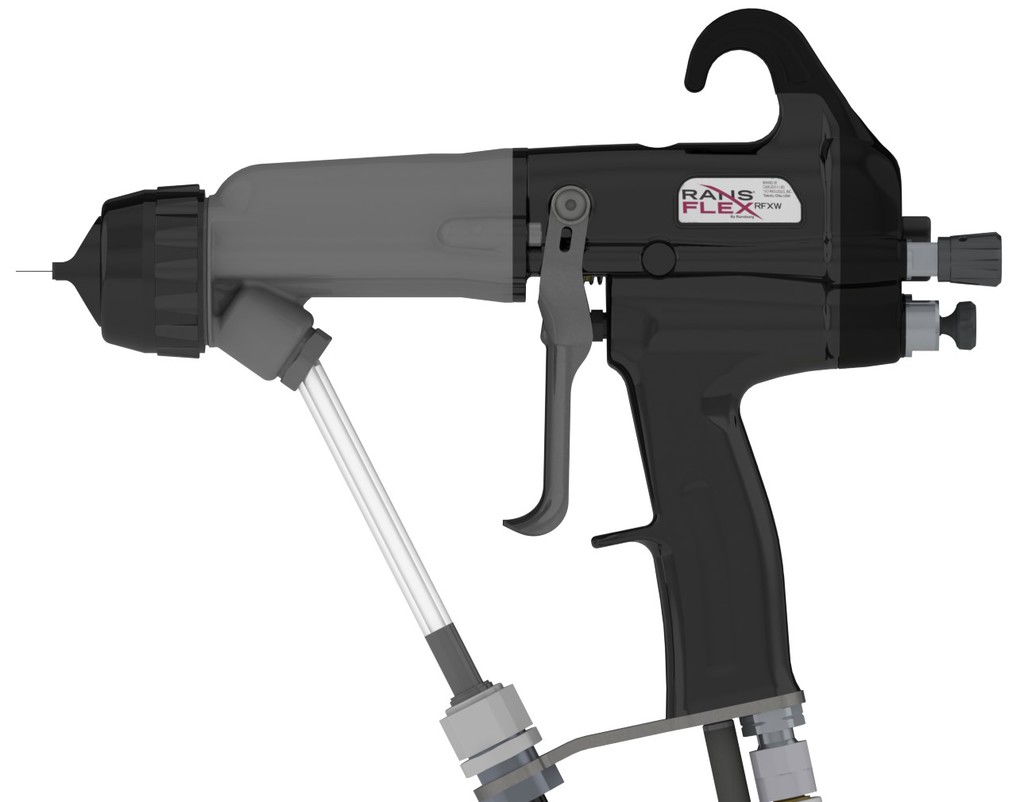 The new RansFlex Direct Charge Waterborne is designed for compatibility with waterborne materials, while the RansFlex Quick Fan Adjust electrostatic spray gun features the new quick trigger technology that allows the gun to go from a full spray to a round spray with the touch of a button.
These advanced manual electrostatic spray guns have been engineered to use air cap atomisation technology from DeVilbiss. This coupled with Ransburg's electrostatic power, is said to provide superior atomisation, transfer efficiency and performance, all backed by a 5-year limited warranty.
An advanced internal turbine with a patented design is enclosed within the guns body. This new design provides an extra level of protection across the whole RansFlex range. This feature prevents turbine contamination and gives a more durable, harder wearing product. The ergonomic design and lightweight construction materials provide a balanced feel in the hand for reduced operator fatigue.
OTHER ARTICLES IN THIS SECTION