Handheld VOC meter
14 February 2018
Available from Omega Engineering, the HHAQ-107 can be used for taking general measurements of mixed gas volatile organic compound (VOC) levels as part of an indoor air quality (IAQ) maintenance programme.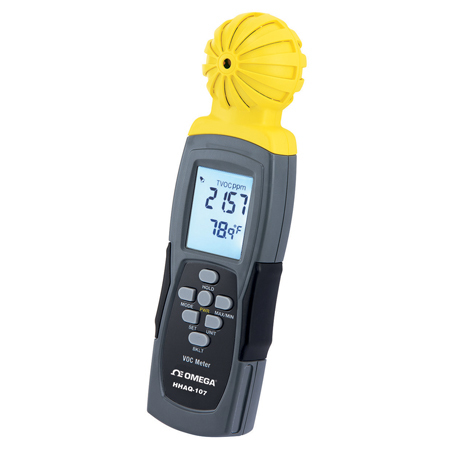 The instrument is said to be cheaper than photo-ionization meters designed to make precise measurements of VOC levels from a single gas. Small and light weight with a tripod mount fitting, the HHAQ-107 is a versatile tool for HVAC and IAQ technicians.
The meter's storage capacity can be devoted entirely to VOC readings or split three ways for VOC, ambient temperature and relative humidity. The HHAQ-107 includes powerful data logging software for downloading readings to a PC and printing in table or graph form.
For the full specification, please go to: http://www.omega.com/pptst/HHAQ-107.html
OTHER ARTICLES IN THIS SECTION