Precise coolant supply
01 March 2018
Leader Chuck Systems, the workholding and manufacturing ancillary specialists, has announced the addition of the Piranha Clamp system for high precision and high-pressure coolant delivery.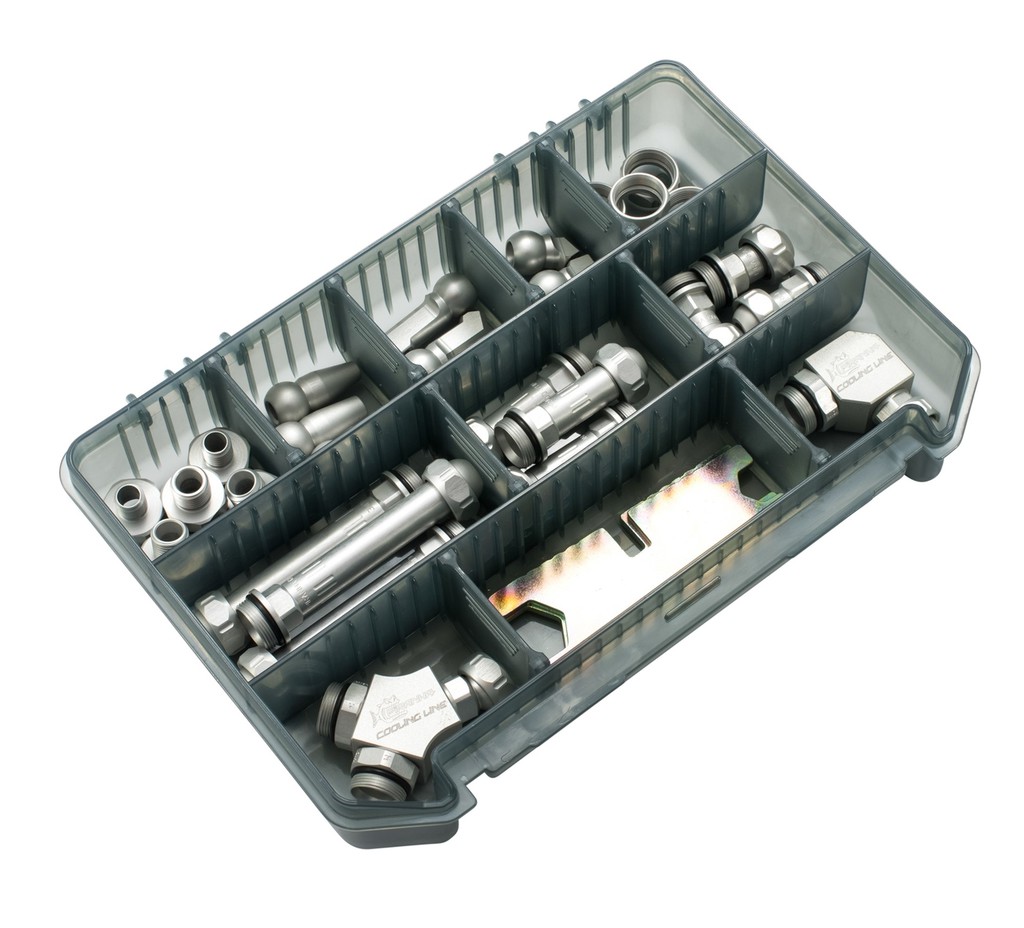 The 100 per cent Swiss manufactured Cooling Line range is said to offer a number of performance advantages for machine shops relying on the uninterrupted supply of coolant during prismatic and turning operations.
The Piranha Cooling Line is a versatile system for precise coolant supply. Manufactured from high-strength anodized aluminium, it withstands intense pressures of up to 80 bar (1,160 psi) and can be installed on all common tool holders and CNC machines using the company's threaded connectors.
Most milling, turning and grinding applications can be easily catered for as the Piranha Cooling Line is available in two standard sizes, ¼ inch and ½ inch, and also in customised bespoke sizes available directly from Leader UK or Leader Ireland. The plated lightweight aluminium elements of the system are flexible and versatile with comprehensive starter kits providing everything needed for most standard machine installations.
Leader Chuck Systems Managing Director, Mark Jones, explains: "In addition to the cooling lubricant supply, the Cooling Line system is suitable for blowing out chucks and even for suction applications at high and also low pressures. Where other cooling lubricant pipes wear prematurely, from exposure to very hot chips or spiral swarf snagging on the lines, the anodized aluminium used delivers a long life even in harsh environments under arduous conditions."
He continues: "Most machine shops rely on their coolant to increase the life of the cutting tools, improve the machined surface finish and extend the performance of the machine tools. It can improve the precision and productivity, and is the lifeblood, of almost every machine shop. However, poor or sporadic coolant delivery will negatively impact on all these points. The Piranha Clamp Cooling Line performs exceptionally at all pressures and, as you would expect from a Swiss manufacturer, the quality and precision are class leading."
OTHER ARTICLES IN THIS SECTION