Plasma, waterjet and oxy-fuel cutting
28 March 2018
Kerf Developments will be using MACH 2018 as the launch-pad for additions to its extensive plasma, waterjet and oxy-fuel cutting product portfolio.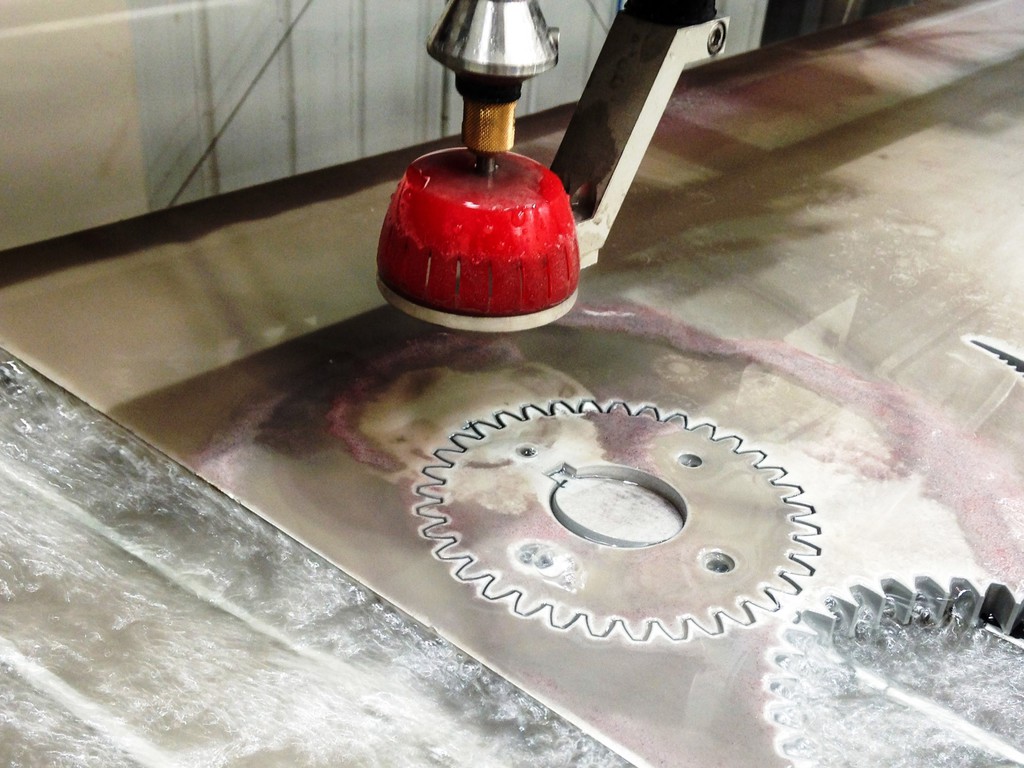 Kerf will be keen to highlight the merits of the new Plasmaster HD (High Definition) system. This innovative cutting technology will be fitted with the latest Lincoln Electric Flexcut plasma system. The technology offers high levels of performance, price, precision and cut-quality for high definition plasma cutting.
Complementing the Plasmaster HD will be the RUR2500p with UltraSharp cutting technology. This stalwart of the Kerf stable provides end-users with a cutting solution that combines both speed and precision with consistently high cut quality and the low cost of manufacture. The engineers from Kerf will be on-hand to discuss the available packages, so whether you are processing 1mm thick galvanised plate or cutting through to 70mm thick Hardox, Kerf will have a solution.
For manufacturers that need to cut even thicker materials, Kerf will have a heavy duty RUM4500g multi-head oxy-fuel cutting machine on the stand. This powerhouse cuts material up to 150mm with its standard multiple head configuration. With a UK based team of specialist cutting engineers, Kerf Developments can configure its product line to cut 300mm thick steel with specialised versions of the RUM capable of cutting through mild steel billets up to 750mm thick.
The Rochdale manufacturer will be demonstrating the potential of the RUR and RUM ranges with samples of finished parts that will emphasise the cut quality of holes and external edges that can be processed. Capable of cutting faster than a laser on thicker materials, the RUR2500 will highlight its capabilities and production prospects at the show.
For structural steel fabricators, Kerf will have available a selection of parts cut on the PythonX machine. This is a Robotic Plasma Structural Steel Fabrication System, with over three hundred systems installed worldwide. The PythonX is a complete manufacturing solution for steel fabricators. It automates processing operations, increasing productivity, minimising material handling whilst providing the high levels of reliability and cut quality.
The team of application specialists from both Kerf and Lincoln Electric will be on hand to offer advice and guidance on a range of cutting processes including oxy-fuel, plasma, UltraSharp and waterjet. Stand H7-660
OTHER ARTICLES IN THIS SECTION