Home
>
World first for additive aerospace manufacturing
World first for additive aerospace manufacturing
20 February 2018
Stelia Aerospace has produced a demo metal self-reinforced fuselage panels using 3D printing.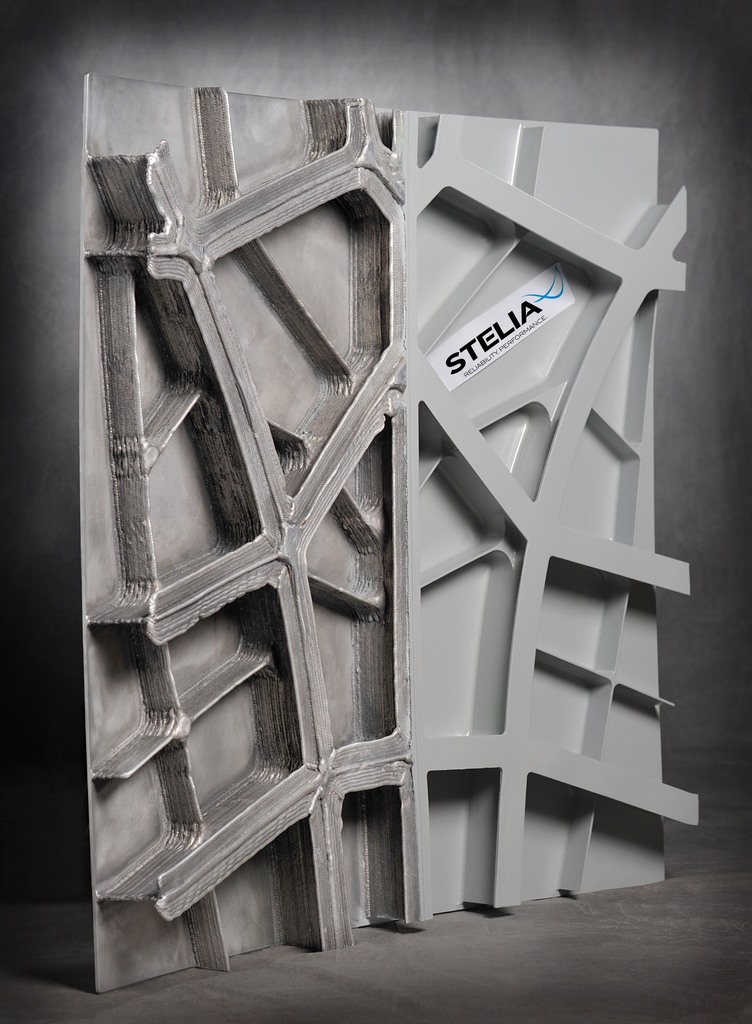 This new technology should, in the long term, eliminate the current added stiffeners, which are attached to the fuselage panels with fixing screws and sometimes welding.
The 1 sq m demo was manufactured by a robotic tool through the deposit of aluminium wire merged by electric arc (WAAM – Wire Arc Additive Manufacturing). It presents a new disruptive design for panel stiffeners, derived from the fuselage topological optimisation studies which have been carried out by Stelia Aerospace and CT Ingénierie for several years.
This new large dimension 3D print technology allows firms to envisage the manufacturing of such concepts in the future, thus freeing production from complex constraints due to the assembly of stiffeners.
RELATED ARTICLES
No related articles listed
OTHER ARTICLES IN THIS SECTION