Inductive sensors: Moving forward
21 February 2018
A range of inductive sensors equipped with IO-Link gives users access to data that couldn't economically be used before, according to ifm electronic.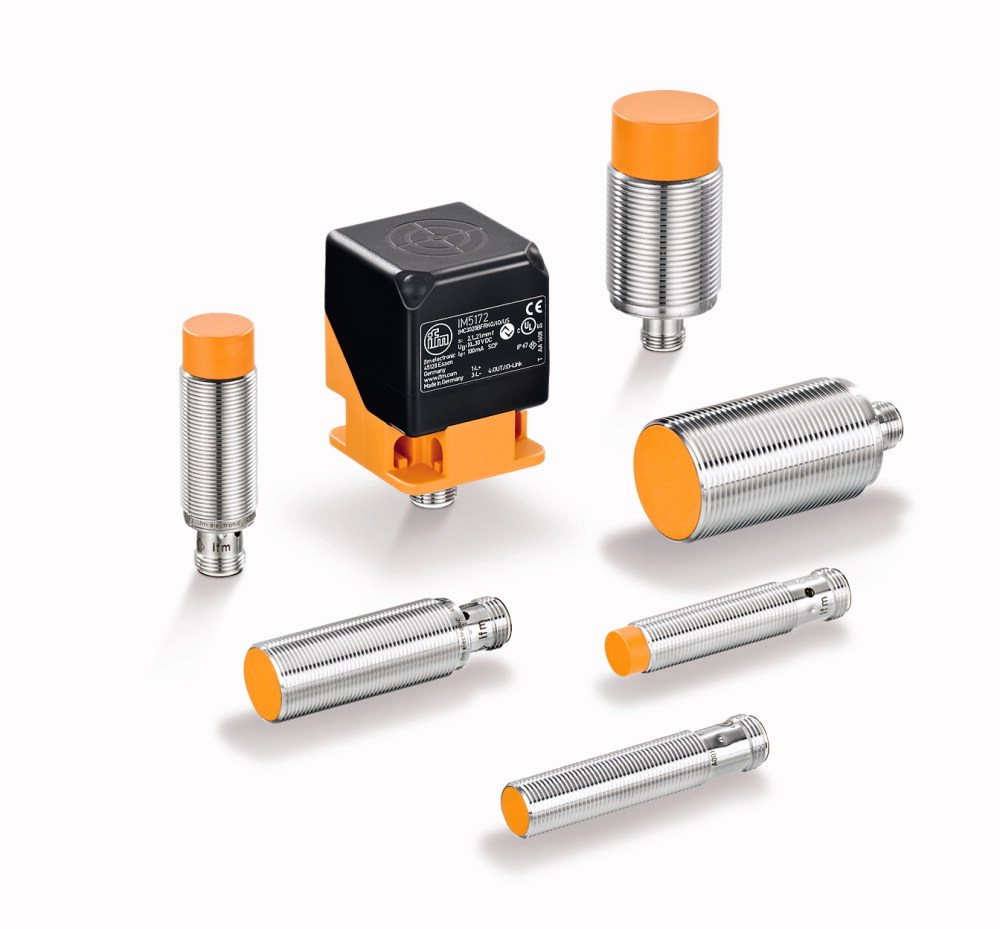 An IO-Link system can monitor the health and the status of a system: IO-Link turns sensor data into a digital data stream, analogue inputs are not required. By using what is still effectively high-resolution and linear analogue information, the user can now determine much more, such as the relative position of the sensor and its target. Maintenance planning can include tightening up loose flags before they drop off and cause a standstill.
IO-Link can be used in the other direction to tell the device to act normally open or closed, or switch positive or negative, even to select and activate a time delay in the device. Individual sensors are electronically tagged and identified.
The new range is available in standard sizes of M12, M18, M30 and 40x40 cube, flush or non-flush, with specifications such as high IP ratings and a wide temperature range, all guaranteed for five years.
These sensors are said to be more versatile than conventional inductive sensors yet don't need analogue input cards – just an IO-Link master to handle the communication. ifm electronic says IO-Link masters are becoming readily available, are easy to integrate into the control architecture, and cost less than analogue inputs.
OTHER ARTICLES IN THIS SECTION