Online guide to strain measurement
07 March 2018
HBM has launched an Online Guide to Strain Measurement which contains a wealth of practical information and valuable tips from industry experts.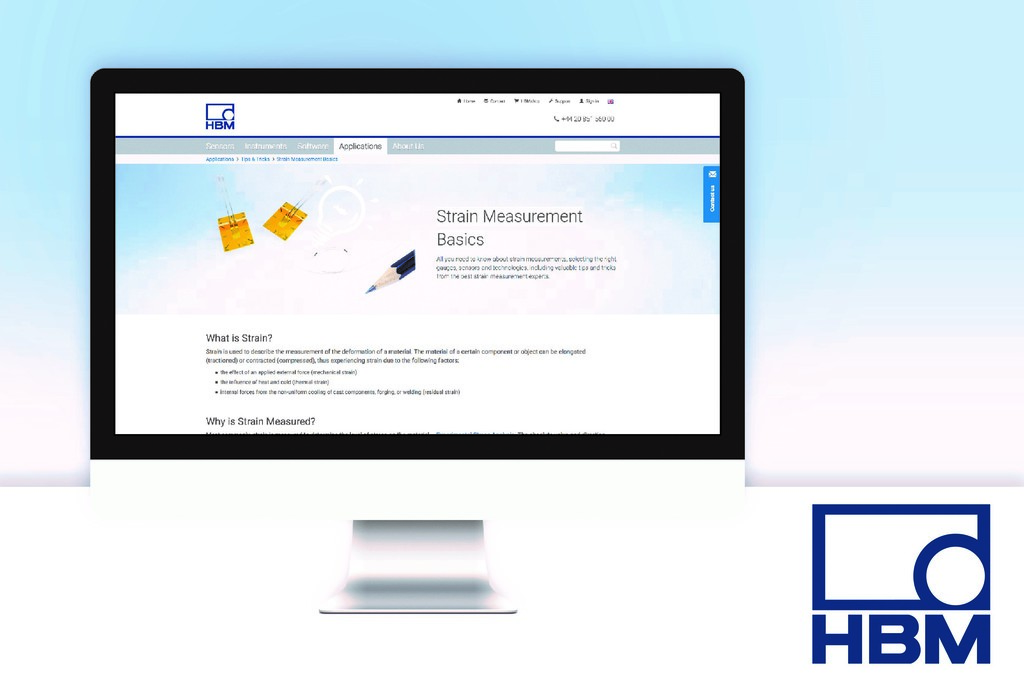 The new online portal, which looks at selection, installation, data acquisition, and analysis of electrical as well as optical strain gauges – namely those based on Fiber Bragg Grating technology (FBG) – provides users with an easy and intuitive step-by-step guide.
Strain gauges have been around for almost 80 years and continue to be key assets for measuring fatigue and testing materials for productivity and safety reasons. However, when it comes to strain measurement, HBM believes businesses and asset owners can sometimes feel intimidated due to a lack of information, or even information overload and might give up their attempts to learn more about this topic. The effects of this could jeopardise future decisions when it comes to choosing the right measuring instrument, which could in turn, lead to potential financial implications.
Featuring easy to find dedicated sections, the new online portal from HBM provides answers to some of the most talked about questions on strain measurement. For further reference, the guide also includes a list of links to relevant webinars and case studies to illustrate potential applications. Featuring a comprehensive format, the new portal is regularly maintained to provide users with up-to-date information.
OTHER ARTICLES IN THIS SECTION