H Class approved dust extractor
22 March 2018
The new Makita VC3211HX1 dust extractor is approved for use with Dust Class H, the highest safety standard of EU site safety regulations.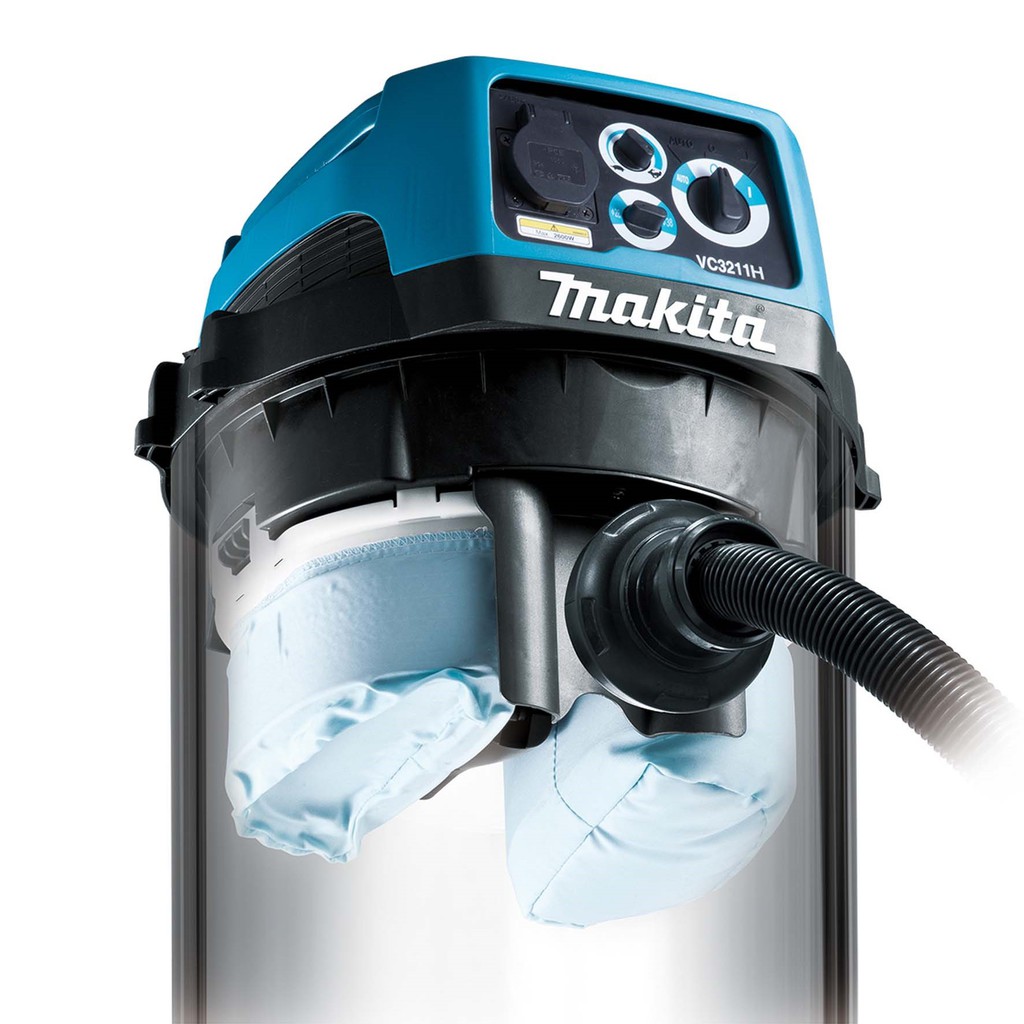 Dust extraction is a legal requirement in all working environments with L Class being the lowest filtration standard; M Class filtration the minimum standard required in commercial work environments, and H Class being the current highest standard of filtration for operator safety. It is not however suitable for processes involving asbestos particulates.
Powered by a 1050W motor, the new VC3211HX1 gives maximum sealed suction of 22.0kPa and maximum air flow of 3.5m³/minute. Suction power is controlled by a dial, and an air flow sensor emits warning beeps if the flow is reduced by a clogged filter or almost full 32L tank. The stainless steel tank has a wet tank capacity of 27L.
This H Class extractor has an automatic self-cleaning filter system where the air flow switches between two triple structure filter units so that clean air drives the dust in one filter through the pre-filter, damper and powder filter into the tank. Air flow then switches and does the same for the second filter unit, thus maintaining the cleanest possible filter system for maximum dust collection efficiency. This is essential to maintain the performance of the HEPA system for EU standards approval.
This rugged yet highly manoeuvrable extractor weighs 16.9kg, has large rear wheels and a front caster for full mobility with large bumper surround. This extractor is available in 110V mode with 600W power take off or 240V mode with 1900W power take off. Both models are supplied with a cleaning kit, including 2.5m of flexible hose, pipes and floor and crevice nozzles.
OTHER ARTICLES IN THIS SECTION