Cable carriers
27 March 2018
One of KABELSCHLEPP Metool's hallmarks is said to be the material variety in their portfolio. Whether steel, stainless steel, plastic or hybrid solutions – KABELSCHLEPP Metool are always able to select the optimal material quality for the respective application.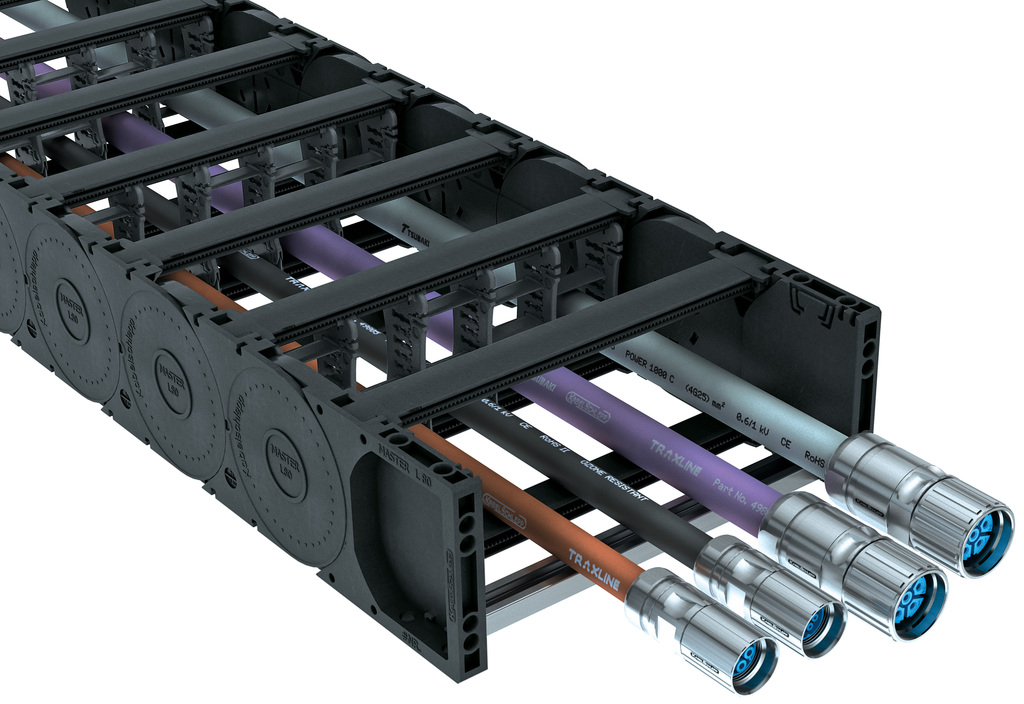 One of the cable carriers that you will find on KABELSCHLEPP Metool's stand is the Master drag chain LE60/LE80. This specific cable chain meets the heterogeneous demands of applications in the field of Industry 4.0,
The reduced wall thickness of the divider system lets customers benefit from more space in the interior compared to the previous cable carriers, 50 % in the vertical and 37.5 % in the horizontal. At the same time, the new MASTER drag chains are easy to open and fill, for time-saving harnessing from all sides.
KABELSCHLEPP Metool is also showing TRAXLINE its comprehensive cable range specially designed for dynamic applications.
Stand H6-156
OTHER ARTICLES IN THIS SECTION