Addresses growing need to compute at network edge
31 May 2018
Stratus Technologies has unveiled the new Stratus ztC Edge a zero-touch, fully virtualised and self-protecting computing platform, specifically designed for industrial edge environments.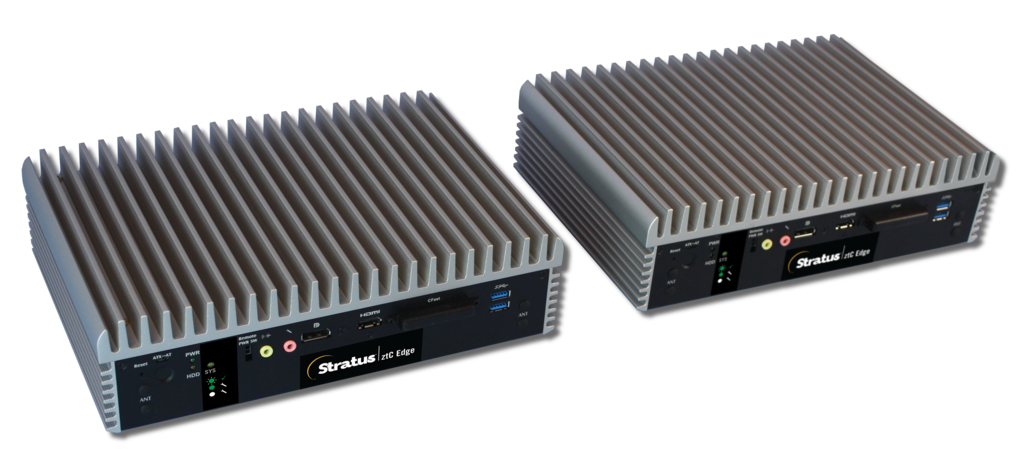 With built-in remote management and user-installable in less than 30 minutes, ztC Edge significantly reduces the IT burden for virtualised computing at the edge. Its self-protecting and self-monitoring features help reduce unplanned downtime and ensure availability of business-critical industrial applications.
The ruggedised ztC is specifically designed to meet the demanding environments from the growing amount of data generated outside of a company's traditional corporate data centre, such as that generated from machines on the plant-floor – the so-called industrial 'edge'.
Key Features:
- Increased operational efficiency – Through pre-installed virtualization software and intuitive, user-friendly configuration and management tools, ztC Edge simplifies the process and shortens the time it takes to get critical applications up and running, saving users time and effort. It can manage up to three virtual machines, each running different industrial or IIoT applications.
-Purpose-built for industrial edge deployments – ztC Edge's rugged form factor gives it the flexibility to be deployed "at the edge," or outside of traditional data rooms or data centers (it is DIN rail-mountable), such as on manufacturing plant floors. Additionally, ztC Edge can be deployed in less than 30 minutes, offering users superior time to value.
- Automated application and data protection – ztC Edge's self-monitoring and self-protecting capabilities make it ideal for unmanned stations or remote locations with limited IT resources. Because it takes care of itself, companies don't have to manage it, saving them time and effort.
"Our customers and partners are telling us that industrial organisations desperately want to reduce complexity at the plant level – also known as the network's edge. Process engineers and operational technology (OT) experts we work with are laser focused on the productivity and efficiency of their operations. They don't have the bandwidth to install and manage cumbersome enterprise computing technology retooled for these environments," said Dave Laurello, CEO Stratus.
"OT wants a zero-touch product that is built from the ground-up for their environments, one they can easily install and rely on without fail. With ztC Edge, we're now delivering exactly what these customers want – a self-contained system that protects important data, keeps applications up and running, offers predictive servicing and secure connectivity. And, we are delivering these results without the management and maintenance burden."
OTHER ARTICLES IN THIS SECTION