Home
>
Thermography in Photo Quality
Thermography in Photo Quality
30 May 2018
The VarioCAM High Definition from InfraTec allow IR images in photo quality.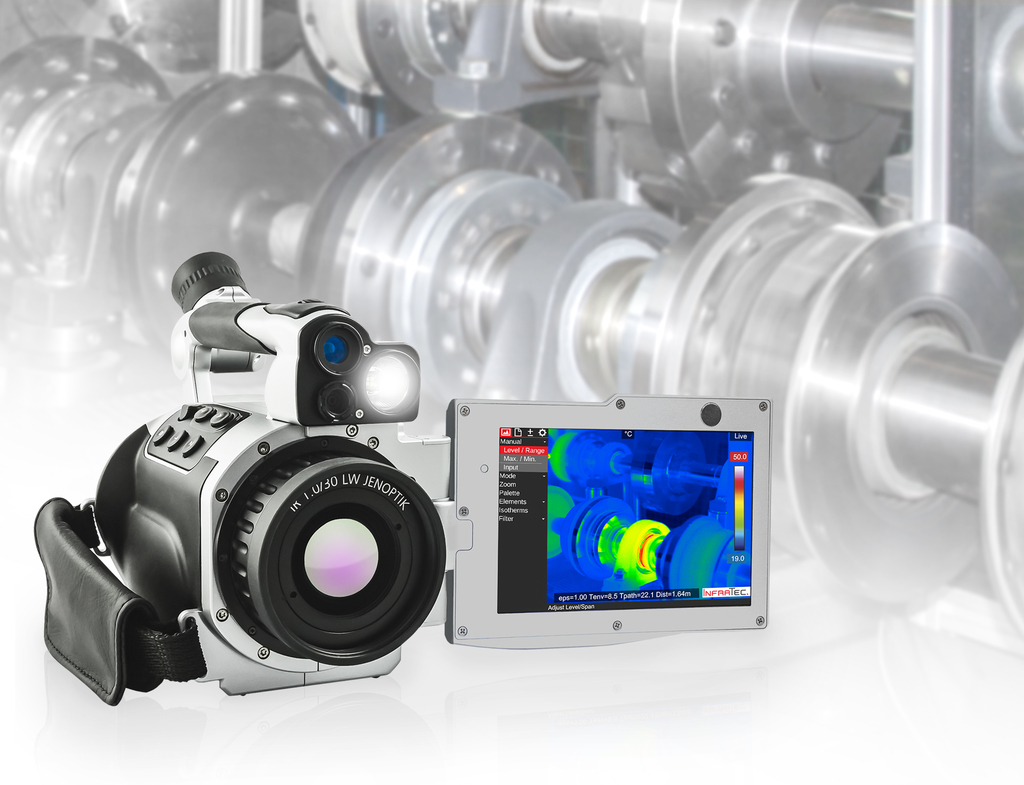 With a native detector resolution up to (1,024 x 768) IR pixels the handheld and stationary thermographic cameras offer a pixel resolution of 2.5 times more compared to conventional top models.
In the quality assurance of production processes, the maintenance and inspection of plants, in the electro or electronics industry, the geometrical resolution plays a crucial role. Therefore, thermographic camera series VarioCAM HD offers detector formats up to (1,024 x 768) IR pixels. With the aid of the integrated, optomechanical MicroScan technology the spatial resolution can be increased up to (2,048 x 1,536) IR pixels, which corresponds to 3.15 megapixels. In conjunction with the high thermal resolution and high‐speed precision lenses, sharp and crystal clear thermal images result.
The compact, high‐quality aluminium housings of the cameras are dustproof and splashproof in accordance with protection degree IP54 for harsh industrial use. The stationary models even achieve protection degree IP67.
Users apply the IRBIS 3 software included to correct, analyse and interpret the thermal images and to generate reports. Thus, for example, even the emissivity of different materials can be changed for specific image details or individual measuring points. Temperature distributions of an image detail can be displayed based on histograms. Profile lines simplify the analysis of temperature profiles in the thermal image. Overshooting and undershooting of limit values as well as individual pixels within a specific temperature range can be highlighted for visualising critical temperatures.
RELATED ARTICLES
No related articles listed
OTHER ARTICLES IN THIS SECTION