Low reaction tool range
17 July 2018
Returning for a second year in the UK, Atlas Copco's pan-European summer roadshow is the launch platform for a range of 'Low Reaction' (LRT) handheld tools.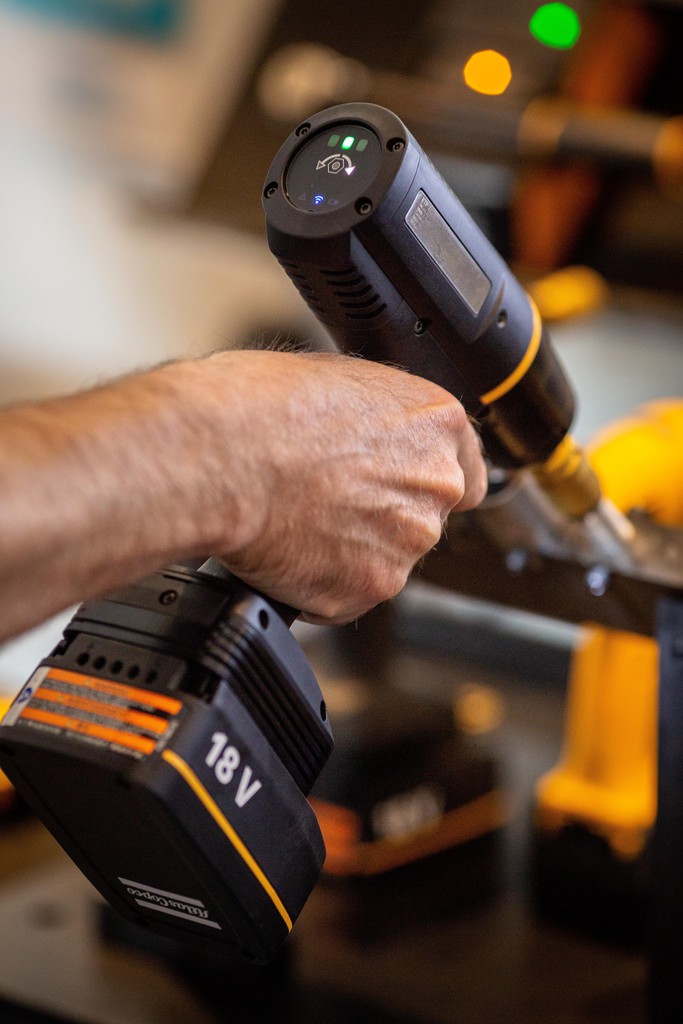 Showcasing the theme 'Smart Connected Assembly', the new line-up of battery and DC-powered tools has been developed specifically to improve both operator ergonomics and factory optimisation, as a result of significant research and ongoing customer feedback.
The Transducer Battery Pulse (TBP) based tool includes a hydraulic pulse unit rather than gears and an oil-filled chamber, enabling torque of up to 55Nm with vibration levels below the minimum standard. Delivering five million pulses before maintenance is required, operating performance is said to be up to five times longer between service intervals, enabling manufacturing businesses to increase production capability, whilst reducing costs.
For applications involving hard joints, the integration of Atlas Copco's TurboTight torque management technology means that the tool, rather than the operator, absorbs the reaction force, which benefits the user's safety and comfort. Through the elimination of torque overshoot and enhanced ergonomics, productivity is also raised as tool cycle times are shortened.
Designed to avoid operator influence, the new range of tools also features Atlas Copco's TrueAngle technology, which uses a gyro signal to read operator movement, thereby increasing the accuracy of angle readings and improving controlled tightening. By narrowing the angle window, the most common assembly problems such as damaged threads, re-hits, premature shut-offs and incorrect or missing components can be avoided.
In addition to being able to test the new range, visitors to Atlas Copco's mobile exhibition unit will gain a detailed insight into the advances made in 'big data' connectivity, error-proofing and joint traceability.
David Embley, general manager, Atlas Copco Tools UK, comments: "Our customers are seeing increasing complexity in their product mix and demands for higher quality. A batch count of one is quite typical in today's world of choice, so to compete, manufacturers need to produce the best quality at the lowest cost, in the quickest time. The goal is zero defects and full traceability, along with better agility to face the challenges of globalisation, new technologies and competition.
"At the heart of Atlas Copco's Smart Connected Assembly is a focus on achieving quality, productivity and traceability in complex assembly processes. Advanced tooling, software solutions and error-proofed production meets the needs of our customers in a digital world. Low reaction tooling is a key part of our vision and process control and data driven services add to the mix to equip businesses with the solutions they need. We look to maximise productivity and increase customer efficiency, whilst reducing human error and ensuring operator safety. Our customers need tangible return on investment, which is why we introduced our six pillars of value.
"The 2018 roadshow is a great opportunity to engage with customers and industry colleagues to discuss the challenges facing manufacturers, so that together we can deliver sustainable solutions."
OTHER ARTICLES IN THIS SECTION