LATEST NEWS
Urgent need to tackle college dropout rate
11 February 2016
Engineers Ireland, the professional body representing more than 23,000 engineers across every discipline of the sector, has urged policy-makers to tackle the high dropout rate in engineering-related programmes at third level.
[Read More]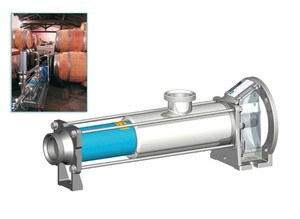 08 February 2016
When you need to transfer products and ingredients with suspended solids and particles such as those occurring in the food, brewing, beverage and pharmaceutical industries, the CSF range of progressive cavity pumps offers a solution. [Read More]
SPONSORED CONTENT
For 60 years, Fronius has been carrying out research and development of battery chargers. Many years of experience guarantee maximum reliability in heavy-duty industrial use. [Read More]

More Sponsored Content
HOT TOPIC
Here, we feature some of the latest high-tech machines that can be found in today's machine shops, as well as some of the smaller, less complex tools and accessories that also have a part to play in ensuring an efficient production process.
[Read More]
LATEST VIDEOS
INDUSTRY UPDATE