LATEST NEWS
Western Business Exhibitions adds Maintec and Facilities Management to growing portfolio
04 May 2016
Western Business Exhibitions, publisher of Industrial Plant & Equipment (IP&E) and organiser of the Health & Safety exhibitions, has bought two UK exhibitions from Easyfairs UK & Global, part of the Artexis Easyfairs group: Maintec, for the maintenance engineering & asset management community; and Facilities Management, dedicated to facilities professionals in all sectors.
[Read More]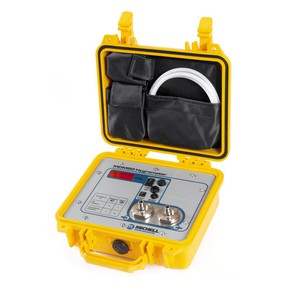 04 May 2016
The new MDM50 portable hygrometer from Michell Instruments gives rapid dew-point measurements in compressed air – T95 to -35°C from ambient typically in less than 5 minutes. It has been designed to make spot checks of dew point in air and gases both simple and fast.  [Read More]
SPONSORED CONTENT
KING'S BOILER HIRE are the UK's largest providers of temporary industrial boiler plant. [Read More]

More Sponsored Content
HOT TOPIC
The efficient handling and storing of materials and finished goods is essential to the smooth-running of a warehouse/industrial premises. As this sections shows, a diverse range of equipment and services is available to ensure that these tasks can be carried out in a productive, cost-effective and safe manner.
[Read More]
LATEST VIDEOS
INDUSTRY UPDATE