LATEST NEWS
Robotics and autonomous systems: New report
14 October 2016
The Lloyd's Register Foundation, a leading UK charity supporting engineering-related research and education worldwide, has launched its Foresight review of robotics and autonomous systems at the first Lloyd's Register Foundation International Conference in London.
[Read More]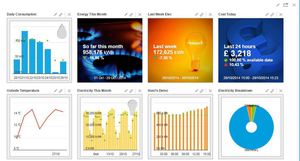 03 October 2016
MeterWeb 2 is a browser-based M&T software package with a multi-level approach that allows dashboard presentations to be configured for an 'at a glance' display of key messages and performance data. It also provides a fully configurable and comprehensive data analysis and reporting package. [Read More]
SPONSORED CONTENT
KING'S BOILER HIRE are the UK's largest providers of temporary industrial boiler plant. [Read More]

More Sponsored Content
HOT TOPIC
With companies looking to pare down costs, energy management is one of today's hottest topics. In this section, you will find a diverse range of energy-efficient products, as well as equipment that's designed to help identify and measure where energy is being used.
[Read More]
LATEST VIDEOS
INDUSTRY UPDATE