LATEST NEWS
Gender diversity in manufacturing: Latest research
21 March 2018
Livingstone, an international M&A and debt advisory firm, has released findings on gender diversity in the manufacturing industry. The study assessed female board representation in 25 manufacturing companies that are part of the FTSE100.
[Read More]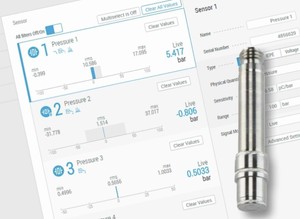 21 March 2018
If you need to measure high pressure in hydraulic and pneumatics systems or highly dynamic pressure measurements in shock tubes or blast tests, Kistler Instruments offers a solution. [Read More]
SPONSORED CONTENT
For 60 years, Fronius has been carrying out research and development of battery chargers. Many years of experience guarantee maximum reliability in heavy-duty industrial use. [Read More]

More Sponsored Content
HOT TOPIC
Heating, ventilation and air conditioning (HVAC) plays a key role in ensuring personnel feel comfortable in their surroundings. Here, we take a look at some of the latest technologies and feature a wide range of products and services that are designed for industrial and warehouse environments.
[Read More]
LATEST VIDEOS
INDUSTRY UPDATE