LATEST NEWS
Report highlights energy concerns
05 December 2016
UK manufacturers could inject an additional £2.56bn into the UK economy, cut energy consumption by nearly a third (31.6%) and boost their energy resilience by increasing investment in energy technology over the course of the next decade, according to the findings of a new report by Barclays.
[Read More]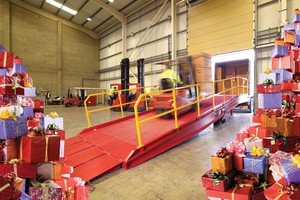 30 November 2016
With the festive season almost upon us and with it the busiest time of the year for the loading bay and its operatives, Thorworld is advising businesses to assess their facilities now to ensure optimum functionality, efficiency and safety in the harsh weather conditions that the coming months may bring. [Read More]
SPONSORED CONTENT
KING'S BOILER HIRE are the UK's largest providers of temporary industrial boiler plant. [Read More]

More Sponsored Content
HOT TOPIC
With companies looking to pare down costs, energy management is one of today's hottest topics. In this section, you will find a diverse range of energy-efficient products, as well as equipment that's designed to help identify and measure where energy is being used.
[Read More]
LATEST VIDEOS
INDUSTRY UPDATE