Home
>
4mm video borescope reaches new areas
4mm video borescope reaches new areas
30 July 2018
Following on from the introduction of the VUCAM XO 6mm video borescope, the latest version, the VUCAM AF is a 4mm dia. unit specifically designed to support inspections in hard to reach areas through smaller openings.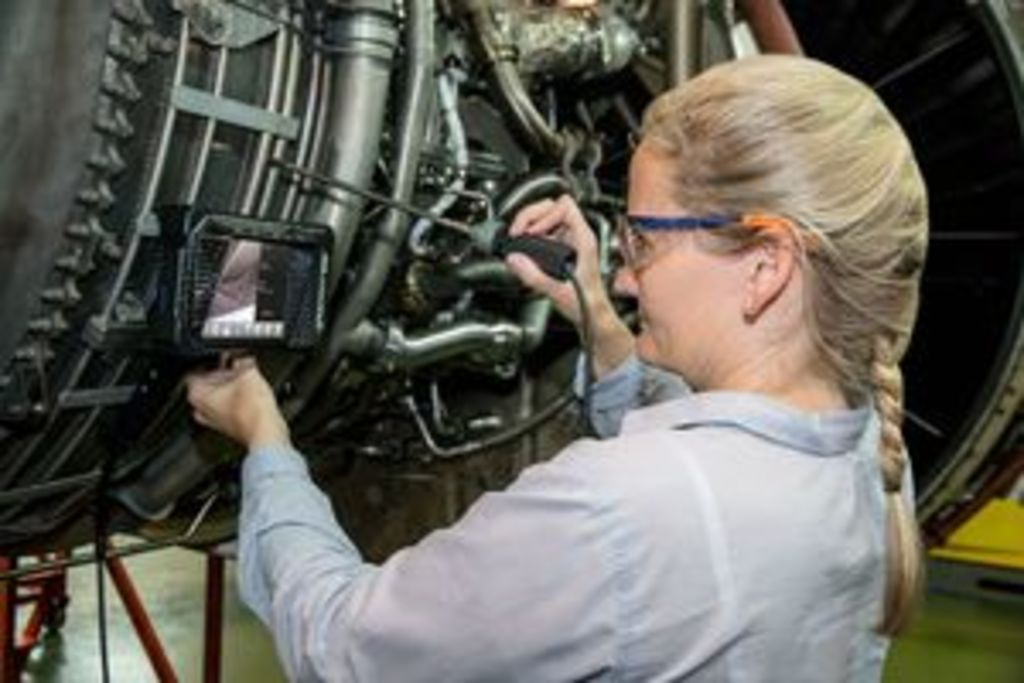 Customers with the demand for a very small, light weight and portable visual inspection equipment will enjoy the proven ergonomic user interface, the touch screen operation and precise camera control. Easy to adjust, the 5,7" touch screen can be tilted to adjust for best viewing angle. A life-time warranty high power LED light source provides excellent illumination to the scene. The camera head can be remotely articulated through 360°.
The high quality crisp image is displayed for evaluation and captured digitally as JPEG or digital video onto SD card. Text comments can be edited without covering any of the valuable image information and recorded using a fully featured touch keyboard.
While all functions are accessible on the touch screen interface, the most frequently needed are also available as direct access buttons under the users finger tip – making inspection fast and intuitive.
The water tight probe with a diameter of 4.0 millimetre and different probe lengths up to 3.3m metres will ensure simple access and far reach. The system and all its accessories are stored in a slim, tailor-made transport case
VUCAM AF is suitable for a wide range of markets and applications. It will be used in the Airline and Automotive Industries, Power generation, Foundries, Gas, Oil and Water systems and Food and beverage. It can be used to inspect turbines, piping, connections and welding, corrosion and cleanliness.
For more information and arrange a demonstration, please contact distributor Crimson Industrial Vision info@crimsoniv.co.uk or call +44 (0)1892 539503.
RELATED ARTICLES
No related articles listed
OTHER ARTICLES IN THIS SECTION