ARTICLE
Magentic separation and detection systems
03 August 2019
Eclipse Magnetics will be attending the PPMA Total Show and will be showing products from its range of high performance magnetic separation and detection systems.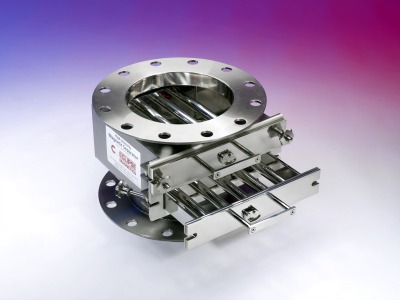 Products on show will include the company's range of high-quality, high-power magnetic separators for most applications, including bulk, grain, dry powders, damp powders, liquids and syrups, as well as a comprehensive range of metal detectors and vibratory sieves. Used in almost every processing industry to remove ferrous and para-magnetic contamination from process lines, its magnetic separation systems can be used for preventing product contamination and damage to machinery.
High performance foreign body removal equipment
Martyn Cotterill, general sales manager for Foreign Body Removal at Eclipse Magnetics says: "One of the greatest challenges to processing industries is ensuring the maximum integrity of the finished product. Contamination risks exist at most stages of production, therefore, failure to ensure that this does not occur can be catastrophic to a brand, as well as a risk of causing personal harm. Robust HACCP systems and high performance foreign body removal equipment are vital to prevent this. Our high performance separation systems have a worldwide proven reputation in the food industry, enabling you to protect your brand and your customer."
Official UK Partner for Sesotec Products
As the official Partner for Sesotec products in the UK, Eclipse Magnetics is delighted to be able to feature Sesotec's impressive range of metal detection systems, X-ray detection systems, and magnet systems on its stand. As one of the leading specialists for contamination detection and materials sorting, Sesotec is a perfect partner for Eclipse, increasing its range of products significantly.
To assist customers in complying with customer and independent audits, Eclipse Magnetics also has a dedicated site inspection service to provide documentation for external audits, and vast experience in industries such as food, pharmaceutical and chemical processing.
Join Eclipse Magnetics at the PPMA Show 2019, stand E62.
OTHER ARTICLES IN THIS SECTION