ARTICLE
Helping reduce vehicle speed
14 March 2019
JSP's new new Ridgeback Speed Ramp is a highly durable speed ramp designed to help keep visitors and employees safe by reducing vehicle speed.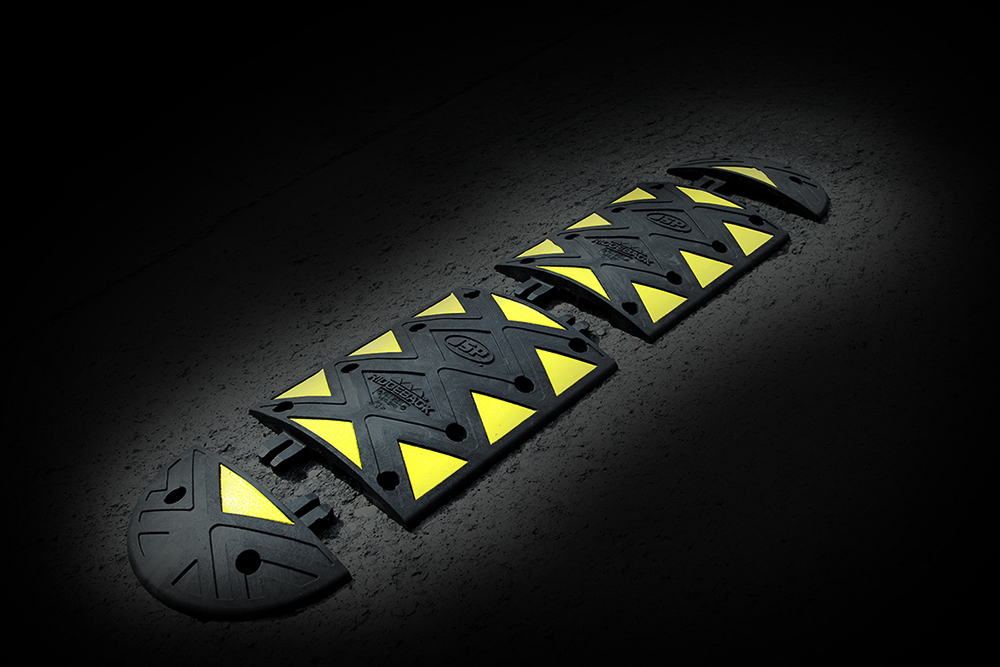 The thermoplastic retro-reflective elements of the yellow reflective area of the ramp have been angled to optimise interaction with vehicle headlamps, helping ensure better visibility using the latest glass bead technology. JSP says the area of reflectivity has been increased compared to traditional styles of speed ramps.
The Ridgeback is very easy to assemble using an interlocking system. The channel on the underside of the endcap allows safe passage of wires or hoses, protecting them from heavy duty vehicles.
Manufactured from a high performance polymer technology, the speed ramp conforms to BS EN 1436:2018 and the durability requirements of BS EN1824:201. It is available in heights of 5 and 7.5cm and aims to reduce vehicle speed to a maximum of 10mph and 5mph respectively.
OTHER ARTICLES IN THIS SECTION