ARTICLE
Imperial accolade
27 June 2019
The comprehensive versatile product range and expertise of Essex based Safety Unlimited means that it can serve absolutely any sector – some of which wouldn't be immediately obvious – and a notable recent example being the major new Chemistry building within the new White City Campus of Imperial College London.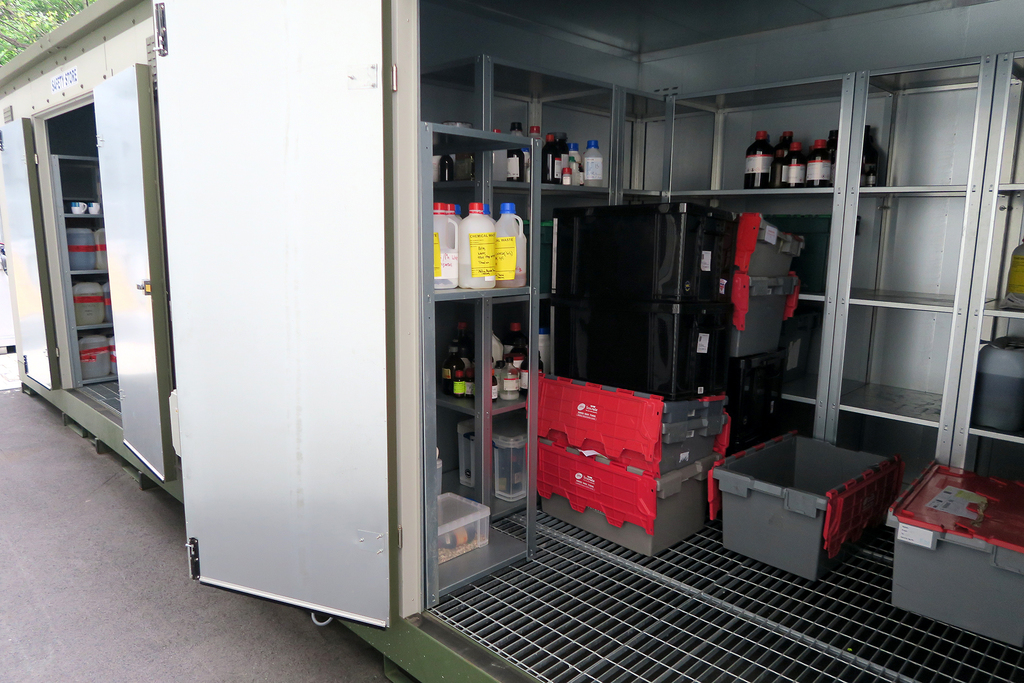 It has relocated from the traditional South Kensington base to the exciting, developing district of White City in west London, so allowing room for development and community links.
This is one of the premier chemistry departments on the planet, a hothouse of innovation and an international beacon for research and teaching rated in the global top ten in the prestigious Times university table. The location brings together outstanding researchers, businesses and partners from academia to work, share ideas and turn cutting edge research into benefits for society
This famous science and technology institution decided to concentrate the niche facility of some 800 Staff and research students including engineers, medics and scientists away from the traditional base in South Kensington in a specially designed set of flagship buildings designed for their role and with all modern systems, particularly encompassing health and safety and internal optimum personnel flow.
The core hub is the research and test manufacturing of new chemicals across natural and synthetic formats, both organic and inorganic, and evaluating reactions and results for all manner of end usage. Naturally, an important aspect of this venture is the proper, careful storage of the chemicals and solvents plus waste disposal. After, as you can imagine, very careful evaluation of all options available the College selected the very durable Relocatable Safety Store concept from Safety Unlimited. Four of the walk-in units were chosen – to be exact the E-SS12 and E-SS16 – two of each sized respectively in metres 2.735H x 2.565W and depths of 3.657 and 4.876 and all featuring sturdy shelving to allow for variation of contents. The exterior wall panels and roof are made from plastic coated sheet steel giving superior performance, colour stability and resistance to degradation. The walls, doors and roofs are insulated with 75mm Rockwall Firebatt. The base of each unit is fully welded and acts as a leakproof sump covering the entire floor area. The specification offers high and low flame arrested ventilation with galvanised grid flooring as well as a secure Yale lock with internal override. All backed by a One Hour Fire Rating in compliance with BS476;Part 22 1987 clause 5.
All of which was just what the technical operations manager Tim Jefferson was looking for. As he observes "It was an important logistical project within the modern newly built environment and Safety Unlimited did a very good job with no issues or problems. I was able to leave them to it and it only took a day for the installation in a narrow restricted space which has to be both secluded and accessible at the same time to the student hub. A simple case of plug and play as it were. Our own facility management have fully assessed and confirmed the units as totally fit for purpose".
For further details of Safety Unlimited products and services contact call 0845 4501415; email sales@safetyunlimited.co.uk or visit www.safetyunlimited.co.uk
RELATED ARTICLES
No related articles listed
OTHER ARTICLES IN THIS SECTION