ARTICLE
Benzene monitor
09 March 2015
Ion Science will be showing the newly launched 'Titan' continuous benzene specific monitor in Europe for the first time. The only system of its kind in the world, the 'Titan' will be on display at OMC 2015 and is specially designed for the accurate and reliable detection of ambient benzene in petrochemical applications – providing real-time protection of workforce, environment and plant.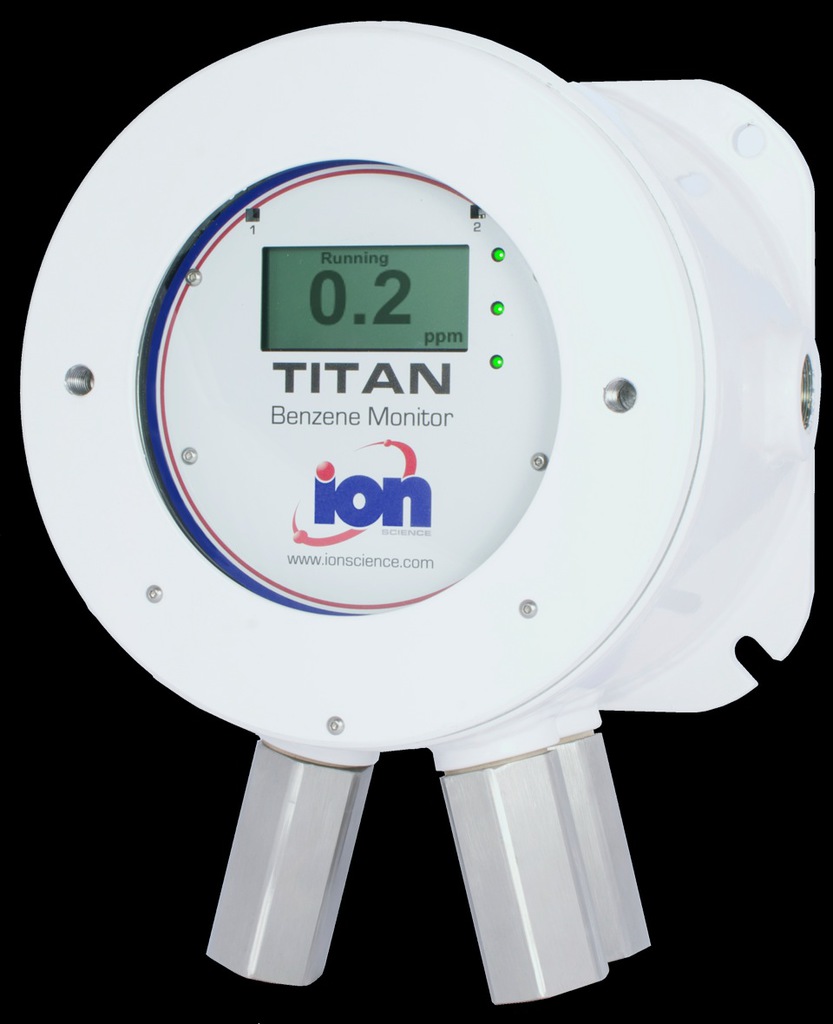 Said to be the first truly selective wall-mounted benzene monitor, the Ion Science 'Titan' Incorporates the proven Ion Science MiniPID technology. 'Titan' is highly sensitive and capable of detecting benzene levels down to 0.1ppm and up to 20ppm.
Offering rapid and accurate detection, 'Titan' continuously samples and analyses the environment to provide real-time feedback of ambient benzene levels. When a sample is taken, the benzene component is chemically filtered using a robust separation technology ensuring no false-positives are measured with potential cross-contaminating compounds in the atmosphere.

OTHER ARTICLES IN THIS SECTION