Home
>
Forging stronger links
ARTICLE
Forging stronger links
15 May 2015
Mitsubishi Electric and Brook Crompton are to offer their inverter drives and motors as a matched and tested package, forming part of a UK-wide agreement that pre-empts tightening energy efficiency regulations.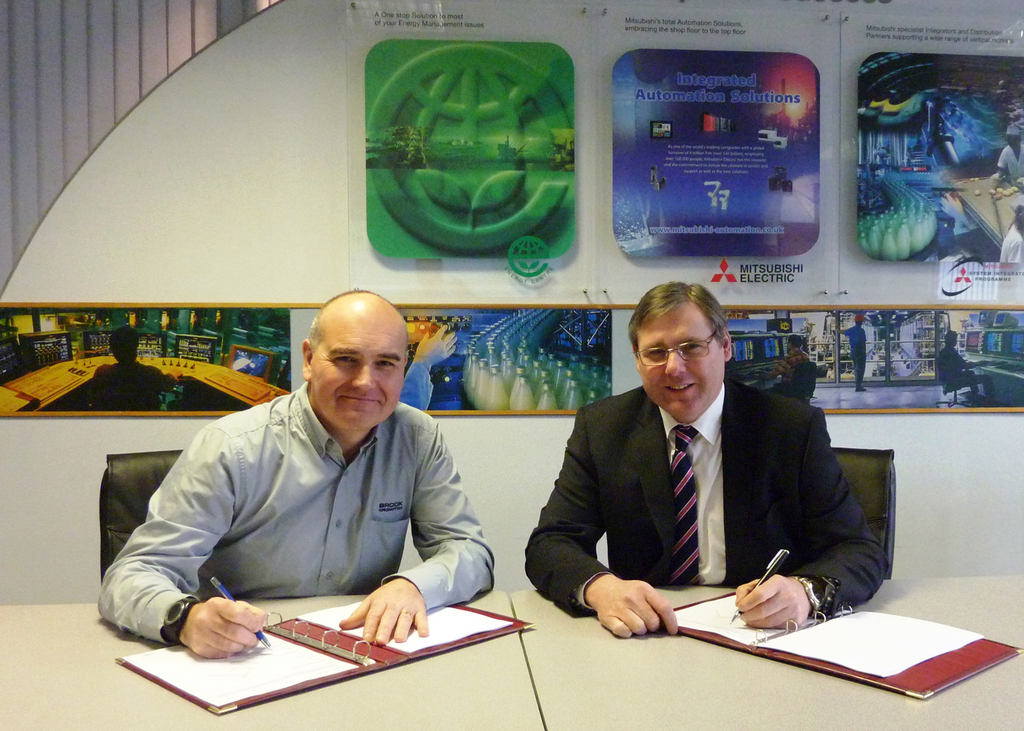 The two companies have worked together for many years and are now strengthening their relationship because so many motor users are adopting variable-speed drive technology to meet new energy efficiency requirements. When matched together, Mitsubishi Electric inverters and Brook Crompton electric motors are said to create a world-class variable-speed drive system which is efficient, reliable and user-friendly.
Matt Handley of Mitsubishi Electric says: "This is a high level strategic alliance between two great names in British industry. We have been working together for quite a while and are now forging even stronger links."
Engineers from the two companies have cross-trained on each other's equipment, so are able to operate independently. However, they also support each other and work as a team to offer integrated solutions.
Chris Lawton of Brook Crompton says: "We are offering a single point of sale. Clients will deal with only one company (Brook Crompton); the co-operation of the technical teams is seamless."
Brook Crompton's product range is extensive, encompassing the W-series & S10 series induction motors, brake motors, hazardous area motors, single phase motors & high voltage motors. This wide range of products is enhanced via the services portfolio also on offer as a result of the combined skill set of Brook Crompton and Mitsubishi Electric. They address sectors such as the water industry, food and beverage, HVAC, packaging, automotive and general manufacturing.
Matt Handley adds: "We are in a period of change in the UK. For many years some motor users were reluctant to fit an inverter, seeing it as an unnecessary expense and complication. However, the spiralling costs of energy and subsequent legislation changes have made them reassess inverters as a very effective way of improving efficiency.
"Of course, if you cut your energy consumption, you also reduce your running costs. In fact inverters usually recoup their purchase price within 12 to 24 months. Most end-users now appreciate this and work it into their financial modelling, while OEMs help their clients to do the same calculations."
Chris Lawton is equally excited: "The motor industry can be a little set in its ways at times, however new interest in energy efficiency is shaking up the market. Established practices, such as running pumps and fans at full speed and controlling the output with a valve or louvre, are fast becoming history."
RELATED ARTICLES
No related articles listed
OTHER ARTICLES IN THIS SECTION