ARTICLE
High-speed, high-precision processing fibre lasers
04 December 2017
FANUC has added two new high-specification models to its Fibre Laser Series. This means the company now offers laser cutting solutions from 500 through to 6000W.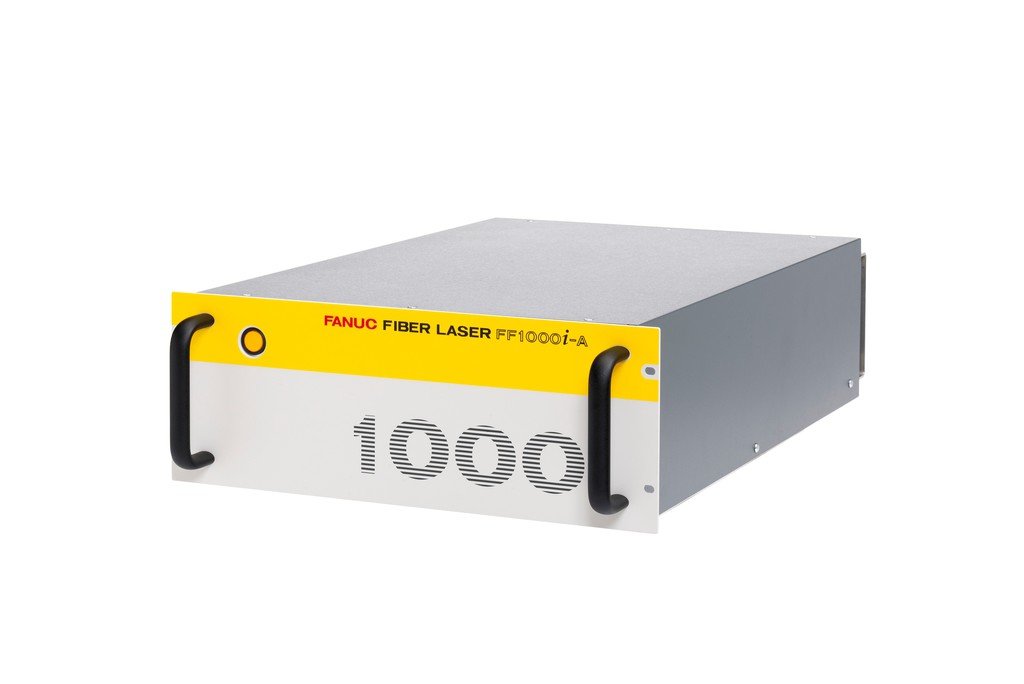 The FF500i-A and FF1000i-A include FANUC's standard features, such as a CNC controller with integrated laser control, servo drives and laser oscillator. All interfaces are high-speed with connections prepared and tested ex-factory. Intelligent Laser functions also help increase machine productivity while simplifying handling. Specific Laser functions and interfaces allow easy integration of robot systems into the Laser machine process for both material handling purposes and material finishing processes, as required.
As with all FANUC Fibre Lasers, the new models are available as complete systems or with stand-alone control, and have a compact footprint. Both the FF500i-A and FF1000i-A are 19-inch rack-mounted models which can easily be installed in a machine control cabinet. They are suitable for use on the cutting and processing of thin and medium thickness materials, as well as fine contour cutting.
Andy Armstrong, sales and marketing manager at FANUC UK, commented: "FANUC Fibre Lasers provide long-term, cost-effective productivity that users can rely on. They have been designed to offer a long service life with minimal maintenance requirement. Integration with a FANUC robot also gives the end user a high degree of flexibility to cut, weld and etch 3D complex profiles."
OTHER ARTICLES IN THIS SECTION