Home
>
Solve 9 common production identification challenges
ARTICLE
Solve 9 common production identification challenges
28 November 2017
Products and components often have several distinct identification challenges. Depending on their size, their specifications and the environment they are exposed to, a variety of identification solutions are needed. This guidebook will help you select and begin to specify labels that solve your identification challenges.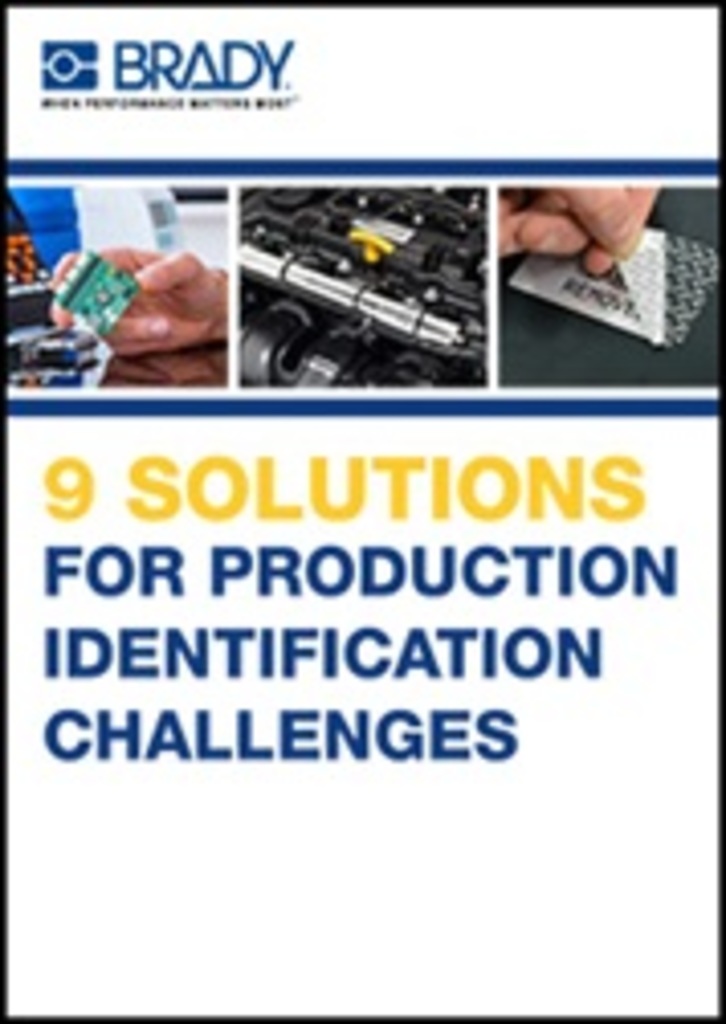 Identification challenges solved in the guide book include:
Printed circuit board identification in harsh environments
Legible inventory identification
Cost-saving alternative for engraved plates
Flexible alternative for engraved plates
An economical, chemical resistant identification solution
An all-surface identification solution
An engine component identification solution
Counter warranty fraud, product tampering and asset theft
Durably demonstrate compliance on finished goods
Solve 9 identification challenges in production environments!
BRADY U.K.
Wildmere Industrial Estate
Banbury, Oxon OX16 3JU
Tel: +44 (0) 1295 228 288
RELATED ARTICLES
No related articles listed
OTHER ARTICLES IN THIS SECTION