ARTICLE
Air barrier systems: New catalogue
02 April 2019
JS Air Curtains has released an updated catalogue detailing more than 450 products and customisation features to help inspire architects into making a design feature of an air barrier system.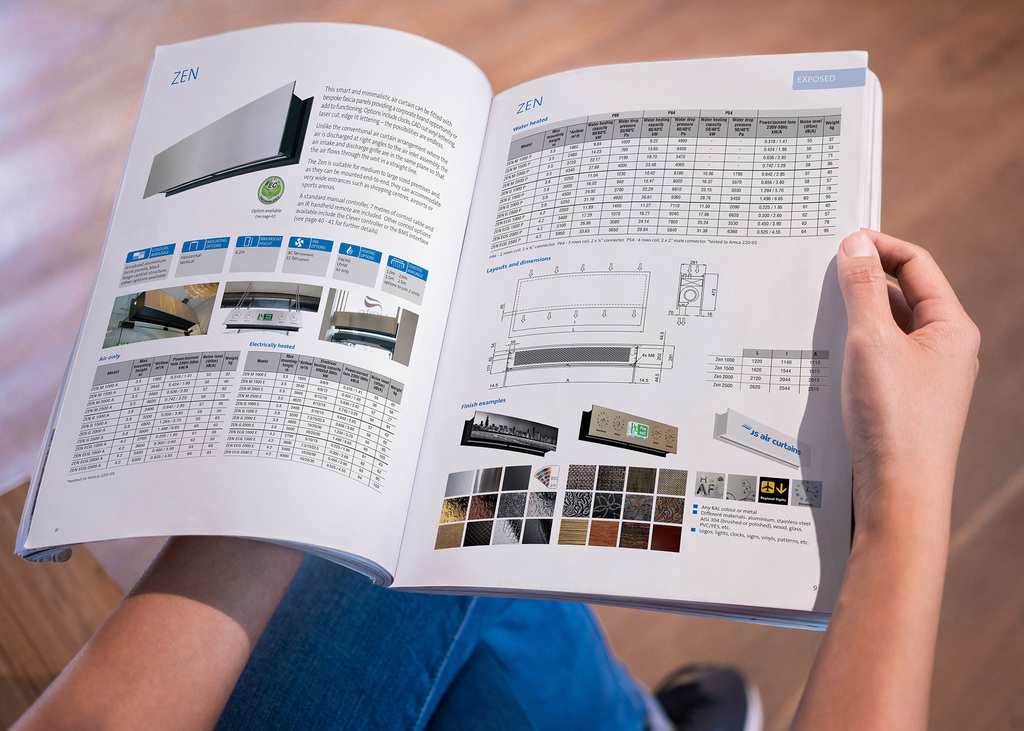 As well as product information and at-a-glance selection guides, the catalogue incorporates lots of images to illustrate the array of mounting systems, colours and aesthetic options available.
New to the exposed range is the Essensse Neo air curtain, a highly efficient model, ideal for small shops and restaurants to office buildings and banks. Its unique "straw system outlet" steadily blows out air at high pressure to provide the best possible seal across a doorway, preventing cold air entering in the winter and air conditioning escaping in the summer.
Kerry Jones, UK and Ireland sales manager at JS Air Curtains, comments, "This new catalogue marks a further expansion of the JS Air Curtains range and a focus by the industry on energy saving technology. More advanced control options and efficient fans make a product designed to reduce a building's energy consumption, even more energy conserving. Details of run-cost analysis alongside all the product selection information, continues to make the JS Air Curtains catalogue a 'go-to' resource for air curtain specifiers and buyers."
The catalogue is available as a PDF download, an online flip catalogue or can be requested as hard copy from: www.jsaircurtains.com/catalogue.
JS Air Curtains has been supplying air curtains for commercial and industrial applications since 1999. It offers professional advice on air curtain projects, system design, supply and after-sales support. You can find out more by visiting the company's website at: www.jsaircurtains.com.
OTHER ARTICLES IN THIS SECTION