ARTICLE
Chemstore expands lithium-ion storage range
15 October 2019
Chemstore UK has expanded its range of indoor storage units, adding the ION-LINE 90 minute fire-rated lithium-ion battery storage and charging cabinet.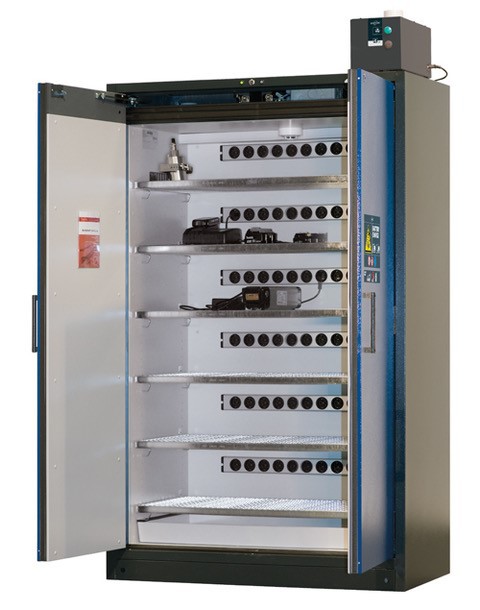 When charging lithium-ion batteries, heat can be generated and if this heat output is too high, a fire may occur – for example, if the lithium-ion battery, charger or the cable is defective. Another major risk factor is thermal runaway of lithium-ion batteries.
The ION-LINE allows charging of batteries overnight in the safe knowledge they are protected by a 90minute fire rated cabinet that has smoke detection and fire suppression built in.
Chemstore managing director, Mike Brodie, comments: "The addition of the ION-LINE to our range means that we now have lithium-ion battery storage covered with an outdoor (the Electrovault) and indoor offering as well as the option to create bespoke storage solutions.
"Standard fire-rated units just won't do when it comes to lithium-ion battery storage, which is why it is important to consult a specialist such as ourselves and we are pleased to say we are fast becoming the go-to experts in this area."
OTHER ARTICLES IN THIS SECTION