Home
>
University of Exeter solves hazardous storage issue
ARTICLE
University of Exeter solves hazardous storage issue
15 August 2019
When the University of Exeter needed to store a number of hazardous waste chemicals onsite while waiting for collection, it turned to hazardous materials expert, Chemstore UK.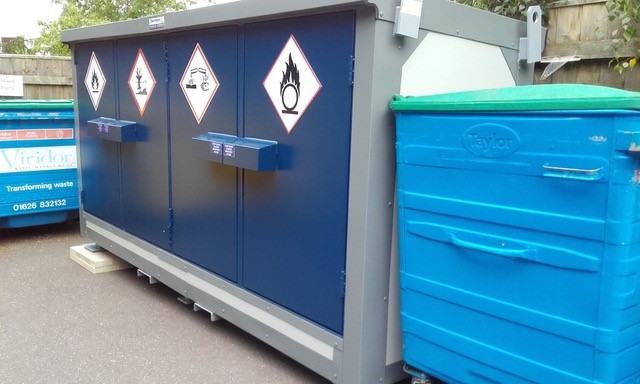 Chemstore designed a bespoke fire-rated solution that allows the university to easily store all of the waste products in one place, keeping them safely segregated as per the requirements of HSG71.
Chemstore UK sales manager, Stephen Mansell, explains: "Exeter University needed to store waste chemicals, including flammables, corrosives, oxidisers and materials dangerous to the environment, some of which are in incompatible hazard classes which can't be stored in the same containers without separate secondary containment. Segregation was key, but space was at a premium.
"We designed a segregated fire-rated storage unit which fulfils their precise hazardous storage needs within a compact space. This is an ideal solution for anyone storing a number of hazardous substances which need to be segregated.
The University was delighted with the solution as well as the level of customer service provided by Chemstore. Heather Ford, senior laboratory manager, University of Exeter, comments: "From our initial contact with Chemstore, they were able to advise and design a safe segregated storage unit that would fit our requirements and space. They have been very professional throughout and I would highly recommend the company on their speed and efficiency of service.
A video walk around of the unit can be seen here: https://www.youtube.com/watch?v=x9PsD9c4DRo&t=56s.
Contact Chemstore for a free review of your hazardous storage requirements: http://www.chemstore.co.uk
RELATED ARTICLES
No related articles listed
OTHER ARTICLES IN THIS SECTION